Regenerative Ag: The No. 1 Food Trend of 2020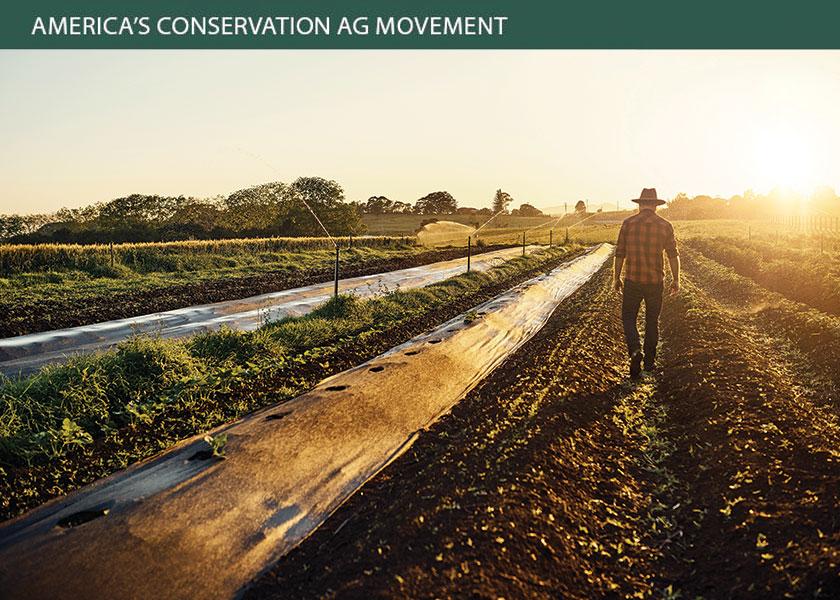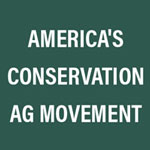 Building trust in food begins with empowering farmers through one of the largest and most diverse conservation- and sustainability-focused public-private partnerships in our nation's history: America's Conservation Ag Movement. To find the latest news and resources related to the Movement, visit AgWeb.com/ACAM.
---
More global produce marketers and retailers are taking measures to become regenerative companies.
In a post on the chain's website, Whole Foods called regenerative agriculture the number one food trend of 2020.
"Farmers, producers, academics, government agencies, retailers and more are taking a closer look at how to use land and animal management practices to improve soil health and sequester carbon," the Whole Foods said in the post. "While the term "regenerative agriculture" can have many definitions, in general it describes farming and grazing practices that restore degraded soil, improve biodiversity and increase carbon capture to create long-lasting environmental benefits, such as positively impacting climate change. You can help by seeking out brands that support regenerative practices."
Dole Food Com. has a goal to achieve net zero carbon emissions at the farm-level from Dole-managed operations by 2030, and to reduce emissions from shipping by 30% by 2030 compared with 2015 levels.
British retailer Asda has committed to generating zero carbon emissions by 2040, reducing waste by 50% and having a net regenerative impact on nature no later than 2050, according to the company.
General Mills has a commitment to advance regenerative agriculture practices on one million acres of farmland by 2030.
In September, Walmart president and CEO Doug McMillon said the company and the Walmart Foundation is committing to help protect, manage or restore at least 50 million acres of land and one million square miles of ocean by 2030.
Walmart has increased its commitment to sustainability over the past 15 years and that track record continues to grow, according to Anabella de Freeman, the company's senior manager for sustainable produce.
De Freeman spoke about Walmart's recent commitment to being a regenerative company and other sustainability initiatives at The Packer's West Coast Produce Expo.
Being a regenerative company means "de-carbonizing" operations and eliminating waste along the supply chain, she said.
"It means encouraging the adoption of regenerative practices in agriculture, forest management and fisheries, while advancing prosperity and equity for customers, associates and people across our supply chains," she said. "Working with our suppliers and customers, NGOs and others, we hope to play a part in transforming the world's supply chains to be more regenerative."
The produce industry can adopt regenerative practices by shifting to more renewable energy sources to power facilities, adopting regenerative agriculture practices, diverting waste from landfills and using more sustainable packaging, she said.
Examples of sustainable packaging, she said, include eliminating plastic when it is not needed, making packaging recyclable and manufacturing packaging with recycled content.
Setting ambitious goals to reduce greenhouse gas emissions and reporting that progress is another way produce suppliers can show their commitment, she said, along with cutting food waste.
Reducing greenhouse gases is critical, but De Freeman also said that sustainable packaging measures and taking care of people also are very important.
"We are strong supporters of the Ethical Charter on Responsible Labor Practices, and a lot of our suppliers are starting to publicly endorse the charter," she said. "Working towards responsible labor practices is a very important part of sustainability as well."
De Freeman said much work remains to be done, but the goal is worth it.
"In the journey from now on until 2040, there's a lot to do and I think we are really going to be making changes, not just for (this generation), but for generations to come."
Alison Edwards, director of Stewardship Index for Specialty Crops, said that regenerative agriculture is, on one level, a renaming of sustainability. Many growers have been working towards the health of their farms for years, she said. 
At another level, "regenerative" goes beyond sustainability in the sense it seeks to build on the health of the environment and land.
In the end, all sectors of the supply chain need to measure their progress, Edwards said.
Growers need some measurements in order to understand if they're actually making strides, and that data needs to be shown as a way to back up any claims, she said.
Read the full ACAM - Sustainability and specialty crops publication here.