October Is National Cooperative Month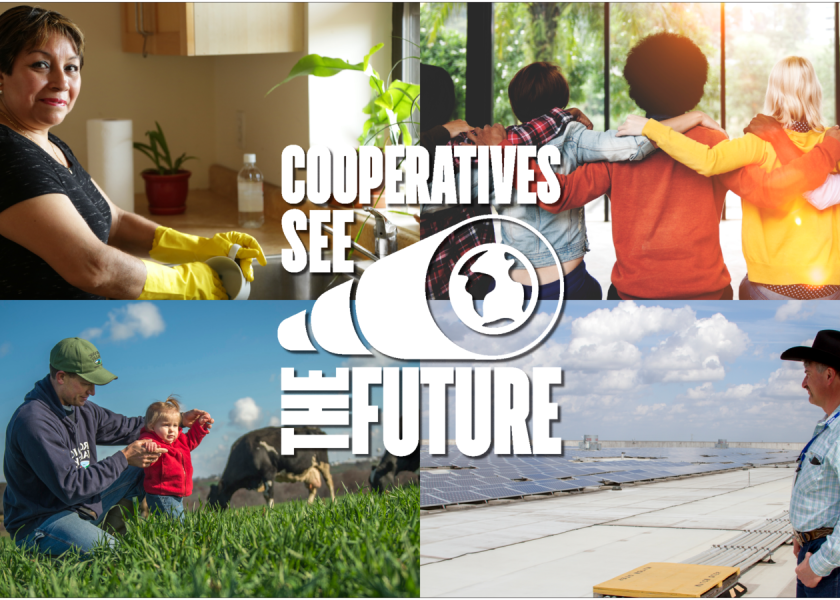 October is National Co-Op Month, which is organized by the network of cooperatives and recognized by USDA to shine a lighte on the role of cooperatives across the industries they serve: utility, food, credit union, insurance, worker, housing and agriculture.
According to the Co-op Month website:
Four of the top 10 cooperatives are agriculture cooperatives, see more here.
The majority of American farmers are members of the more than 2,500 farmer-owned cooperatives
Co-op farmers provide over 190,000 jobs and annual wages of over $8 billion
Agriculture co-ops account for $246 billion (62%) of the U.S. total agriculture sales of $395 billion
Click here for a map of farmer-owned cooperatives.
The theme for the 2018 campaign is "Co-ops see the future."
Many ag co-ops are already boosting awareness on social media:
October is National Co-op Month- let's celebrate! Throughout the month of October, we'll be sharing Co-op Fun Facts, photos, and events happening across our territory as we celebrate all things cooperatives! Stay tuned! #CoopMonth #CooperativesSeeTheFuture https://t.co/7j2vpbGpR0 pic.twitter.com/JSRIFU6COh — Central Valley Ag (@CentralValleyAg) October 1, 2018
Today is the first day of National Cooperative Month. We are proud to serve more than 7,000 members. https://t.co/r5D2bUsKgF — Landus Cooperative (@LandusCoop) October 1, 2018
Did you know co-op farmers provide over 190,000 jobs? We at M&M Service Company are proud to be a part of the @FSServices Cooperative with our growers. Happy National Cooperative Month! #CoopMonth pic.twitter.com/lNSmKu21QE — M&M Service Company (@MMServiceFS) October 1, 2018
October is National Cooperative Month. The 2018 theme is "Cooperatives see the future." #CoopMonth #CoopsCommit
— WESTCO1942 (@westco1942) October 1, 2018
Welcome to October - It's National Co-op Month and Farmward is celebrating by sponsoring a coloring contest! https://t.co/uiEtdjBlXY #CoopMonth #SeeTheFuture — Farmward Cooperative (@FarmwardCoop) October 1, 2018