Key Trends In How Farmers Are Using E-Commerce For Inputs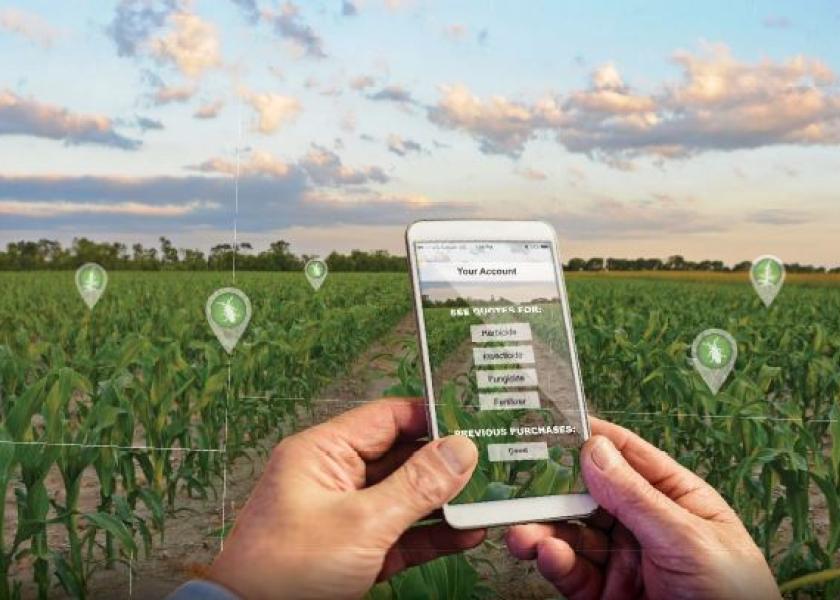 In September, Farm Journal launched a research effort online to explore how farmers use e-commerce for crop inputs. The data show 8% of farmers purchased some of their crop inputs online in 2018, and of the total sample, 13% plan to purchase some of their crop inputs online in 2019. 
Farmers have more choices than ever. With both aided and unaided choices, farmers named 21 entities where they buy crop inputs online. According to the research, price is the most important factor for input purchases. Product availability is a close second.
Tray Thomas, founding principal at the Context Network, has consulted with agribusinesses since 1992, and he says distribution has always been an area of discussion with manufacturers and ag retailers.
"When we saw the first entrants to e-commerce 20 years ago, the main impact they had on the market was those online prices were then used by farmers to go beat up on their traditional retailers," he says.
With a bearish perspective, Thomas thinks e-commerce— defined as a complete electronic purchase with no human interaction—may total 5% to 10% of total sales in the crop inputs market for the near future.
"The big difference today is how technology is woven into the farmer's business and how everyone is trying to extract value from the data," he says. "But still someone has to take this information and analytics and work with farmers—and so far, ag retail is the only avenue."
Related Article: Farmer Finds Success With E-Commerce; Will Buy All Seed Online
Despite a small percentage of farmers using e-commerce today, retailers realize it is part of the future. "Agriculture is undergoing a massive transformation—including consolidation, challenging economics, a global supply chain reset and new technologies affecting every part of our business," says Mark Ripato, newly named agribusiness division president at Wilbur-Ellis. "But my position is I always prefer to endeavor to create the future, both personally and professionally, rather than allow it to create me and/or my organization."
He sees the changes in the next decade as even more impactful on agriculture and ag retail than those from the past 10 years. He names 5G, artificial intelligence and blockchain as examples.
However, Ripato says one thing is constant. That is, ag retail has to be focused to help the farmer sort through the complexity and the mass of information to help the farmer maximize profitability.
"The legacy of Wilbur-Ellis' relationship with their farmer-customers is one of our greatest assets. We're known to provide high service and high engagement with the farmer," Ripato says. "And this wasn't built overnight, but we also have to be responsive to what the farmer will need from us in the future. It is a naïve view to think that an omni-channel strategy, combining e-commerce and bricks and mortar, will not be table stakes to adequately meet the expectations." Read more from our one-on-one with Ripato here: bit.ly/2Sb6BrL.
To reset your business, here's a tip from an industry adviser. "We made a mistake 30 to 40 years ago bundling products and services," says Ron Farrell of Farrell Growth Group. "I advise ag retailers to sit down with a legal pad and list all the services they provide. And go down along the side of that, and put a check mark next to what you could charge for. If you can't charge for it, you better not be doing it."
Farrell says as technology continues to reshape the ag retail business, this is ag retail's game to lose, and the stakes are getting higher.
"E-commerce is one topic, but it's part of a broader approach to prepare for the future," Farrell says. "Another example is blockchain, and retailers must have all of the technology tools ready to use to help farmers reduce costs."
Related Article: Proagrica Details Its Vision for 100% Connectivity and E-commerce