Future of Farming: Chase to Capture Carbon As Another Revenue Stream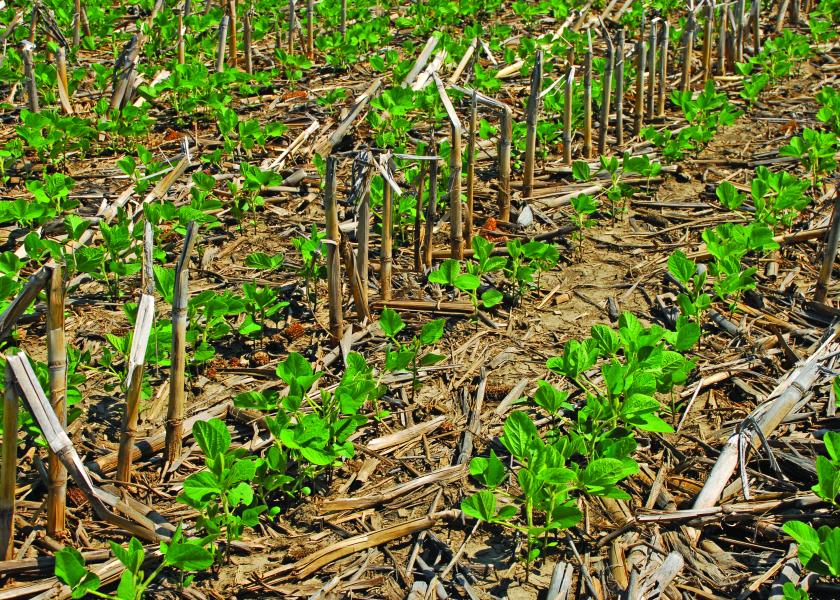 As the calendar flips to 2021, a new administration may lead to a shift in policy priorities. The Biden transition team makes it official this week: Tom Vilsack is Joe Biden's pick for U.S. Agriculture Secretary.
Washington insiders say even with Vilsack at the help, the expectations are clear: USDA will focus on climate change.
"Tom Vilsack will be integral to President-Elect Biden on climate change, which will be an important feature of this administration," says Michael Dykes, CEO of International Dairy Foods Association (IDFA). "He knows what it takes to implement those things all the way down to the farm level, and how to do these kinds of things in a way that has something in it for the farmers so that the farmers are able to begin to implement at the very production level at the farm and all the way through."
While it's not clear what programs will entail, the Washington Post recently reported there may be a financial incentive for farmers to participate. The report outlined everything from incentivizing farmers to remove carbon dioxide from the air and storing it in the ground to establishing a carbon bank to paying farmers to lock carbon in the soil by using practices like no-till. However, the general consensus is all these programs will be voluntary.
"I think, especially the team at USDA, a lot of these individuals have worked on climate, but have been strong proponents of voluntary, incentive-based conservation approaches for farmers and less on the regulatory side," says Karla Thieman of the Russell Group.
Sustainable Farming Today
Major ag companies have already laid the groundwork. BASF says sustainable and climate-first farming practices have been a focus for years for the company.
"I think it's really tough to pin down what sustainability means, because it could mean something different to everybody," says Chip Shilling, manager of sustainability and issues management for BASF Ag Solutions. "For us, it's all about finding the right balance."
Shilling says companies like BASF are focusing on the research and development (R&D) that can provide farmers with the tools necessary to meet their sustainability goals and needs.
"It's really important with the products we offer, to know how the services and technology that farmers have access to really enable them to think about what happens this year, what happens the next year and 5, 10, 15 years down the line," he says.
Carbon Farming
While Bayer is also focused on its R&D pipeline, the company recently ventured down a new path with Bayer Carbon.
"We want to incentivize farmers to adapt to climate smart farming practices and do that in a way that creates a financial incentive to them, and creates a win for the environment," says Andy Knepp, head of environmental strategy and industry activation at Bayer Crop Science.
By utilizing no-till or reduced-tillage systems or seeding cover crops, Bayer is now rewarding farmers for what the company calls "climate smart farming practices."
"It's really as simple as signing a letter of interest. We then would look and see to make sure that they're qualified – there are actually rules around carbon accounting – so we want to make sure that they are qualified and then, from there, it was just as simple as identifying the acres where the farmers are going to adopt these practices. On the back end, once we verify that via remote sensing, we will actually provide them just a flat, per-acre payment."
Bayer Carbon isn't alone. Indigo also dove into the idea that farmers can get paid for carbon sequestration. In turn, the company now has a carbon program, as well.
"We have buyers of carbon coming into the market, and these are the non-traditional companies that you think of in agriculture," says Chris Harbourt, global head of carbon programs for Indigo. "It's companies like Barclays, JP Morgan Chase, IBM and others like that who are our customers. They are coming into this world looking for agricultural credits as a source of offsets for them for their quests, really, to get carbon neutral by whatever their time periods are."
Indigo thinks as those major companies and corporations set aggressive goals to become carbon neutral in 10 to 20 years, they are looking to agriculture to offset their carbon footprint.
"We have companies prepared to do that, at a price point, really, that Indigo set in the marketplace of approximately $20 a ton – or $20 a carbon credit," says Harbourt.
Nutrien Ag Solutions, a large ag retailer, also launched into the carbon credit space. Just this month the company announced it's shaping its own carbon pilot program for 2021.
"We actually think agriculture is the solution to greenhouse gas emissions," says Mike Frank, CEO, Nutrien Ag Solutions.
In the company's announcement, Nutrien called its efforts "the industry's most comprehensive carbon program."
"The reason that we can do this from end to end is we have access to the soil labs, we can do soil sampling," says Frank. "We have a lot of custom application equipment that can do variable rate fertilizer, and we can write variable rate fertilizer scripts using our digital tools. And we have a whole set of digital tools so that once a grower buys a product, we can enter it into the system for them so that they actually don't have to do any extra work."
Nutrien says today, farmers can sell 1 ton of validated carbon offset for $10 to $20 per ton. Frank thinks there is $10 to $40 per acre more value farmers can capture, just by measuring the carbon impact of their operations.
Nutrien says the list of major companies and corporations wanting to become carbon neutral will become much more structured over the next five years, and agriculture will play a key role. 
"We actually believe that agriculture could produce probably a third of the world's carbon offsets over the next 10 years," adds Frank. "We think this is going to be a $100 billion industry, and we think agriculture can get rewarded for what it's doing today and what it can do in the future."
Trueterra, the sustainability division of Land O'Lakes, also announced plans in early December to launch a pilot program that will go through 2022. Truterra is partnering with Nori, a startup company using blockchain in the carbon removal marketplace. 
Data Driven Decision Incentives
While agriculture's carbon program offerings are growing, Indigo anknowedges the idea of "carbon farming" has been around for years. However, he thinks the concept  that failed a decade ago is now a realistic option for farmers
"The difference now is I think the sciences are ready," says Harbourt. "The ag technologies are now ready with these data systems to help the growers really get involved. We have the buyers of carbon credits who are excited, ready and motivated to buy the credits from agriculture."
Syngenta is already laying the groundwork for the data piece of it, with a reporting program called AgriEdge.
"This very program is going to require some element of data collection and recordkeeping," says Liz Hunt, head of sustainable and responsible business in North America for Syngenta.
"That enables them to start keeping those records, make sure that they're prepared when there's a market or a program that's suitable for their farm and their operation, and be able to use those records to be able to participate in these markets as they evolve," she says.
Syngenta says the program covers all crops and all geographies, which allows farmers to dig into the data to see the return on investment for whatever sustainable practice they choose.
"AgriEdge is a holistic, whole farm management program," says Jacky Davis, digital ag solutions marketing lead for Syngenta. "We find ways for growers to not only agronomically find what fits on their field, but also utilize data collection and data analysis to really analyze what's going on a per-field basis or a per-acre basis."
While some carbon programs are finding outside buyers to purchase carbon offsets, Bayer says it's looking to farmers as the solution to offset its own global carbon footprint.
"I do think it's the future," says Knepp. "It may not always be carbon, it may be things around water quality or biodiversity. But again, these are the things that broader society is concerned about."
The idea is to create a climate-focused future, and one driven by data.