Fertilizer Coating Facility Opened in Alabama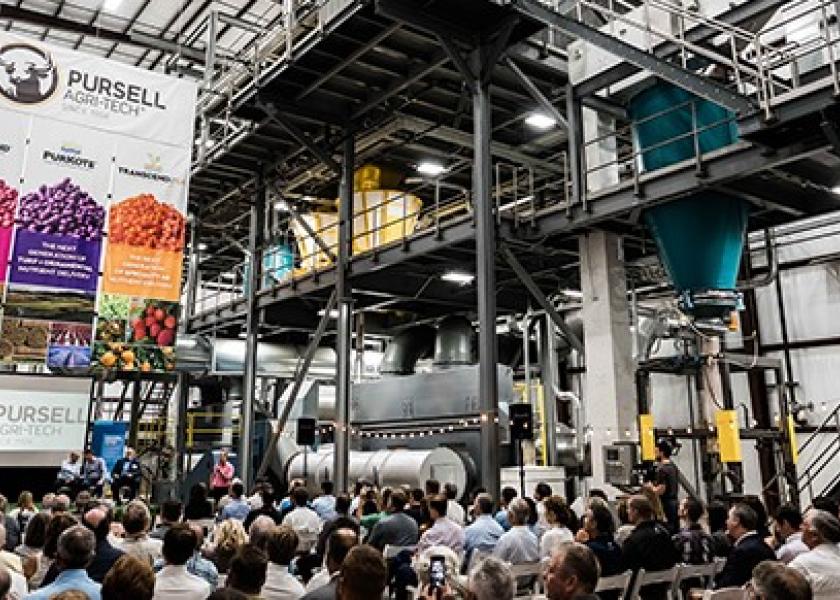 On June 5, Pursell Agri-Tech opened its first controlled-release fertilizer plant in Sylacauga, Alabama. The company is producing its own branded controlled-release fertilizer products for the row crop, specialty and turf markets.
The facility is a partnership with Pursell Agri-Tech LLC, its industrial partner and shareholder Stamicarbon B.V., and Maire Tecnimont Group.
The facility is built with proprietary coating processes and with a low-cost modular design. It is unique with its coating technologies and its design, which Pursell Agri-Tech and Stamicarbon are working to license to fertilizer producers, traders, blenders and distributors.
The goal of this type of facility is to reduce any additional costs in production and distribution by placing facilities closer to the markets they serve.
The Pursell Agri-Tech branded products are:
Transcend for row crops
Transcend SA for the high-value specialty ag market
PurKote for the golf, turf, landscape and ornamental segment