Ferrie: Corn Plots Show 75-Bu. Yield Swing Based on Nitrogen Rates, Timing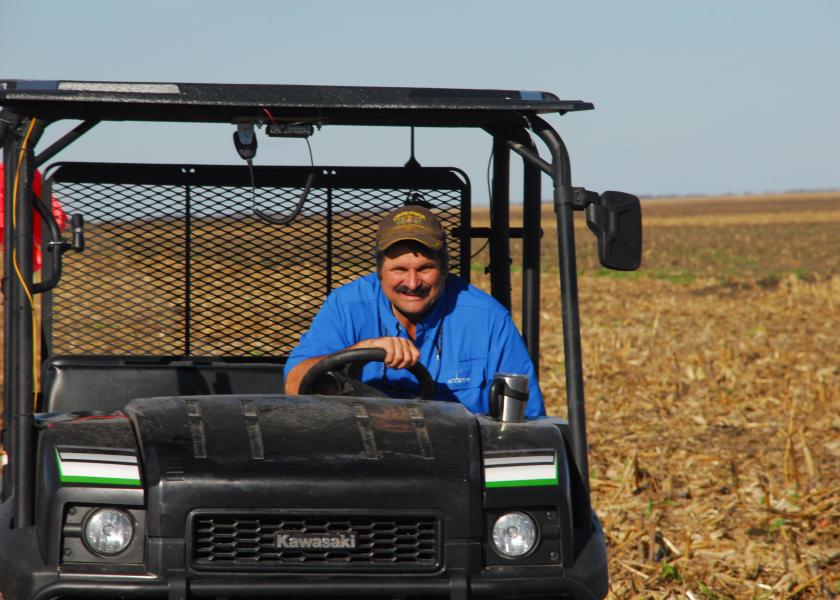 By now, you're familiar with the idea of the 4 Rs of nitrogen: right rate, right time, right product and right placement. Is it worth the hype? Test plots indicate these factors, combined with specific hybrid characteristics can have huge yield implications.
"Like choosing the right hybrid, N rates have the potential to make big differences on the bottom line — both yield and ROI," says Ken Ferrie, Farm Journal Field Agronomist. "We know the corn plant is going to pick up somewhere between 1.4 lb. and 1.6 lb. of N per bushel. Some growers want to use the same N rate on all farms, no matter what the yield goal or planting population — I wish it were that easy."
In one of the 2020 test plots, Ferrie and his team tested two hybrids to see how various rates and timings of nitrogen impacted yield. Scenario 1 used a "D" hybrid, which needs nitrogen during grain fill to max out yield. This plot included 22,000 population and 36,000 population strips to also show the impact of populations. Scenario 2 featured an "L1L2" hybrid, which needs nitrogen from V6 through early dough to achieve highest yield potential. Like the first scenario, there were 22,000 population and 36,000 population strips.
This plot was corn on corn. Part of the field was plowed in the fall, while the other part was tilled a few weeks before planting.
"Fall plowing eliminates most of the carbon penalty issues and a lot of the early allopathic issues in corn on corn," Ferrie says. "The rest of the plot was spring chisel, burying tons of carbon in the top 6" just weeks before planting. This scenario creates one of the toughest for carbon penalty and allopathic issues."
Listen to this week's Boots in the Field Report for details about each of the hybrids in the plot, how they responded to nitrogen timing and what it takes to see a 75-bu. yield advantage with smart nitrogen use.
"Being short on N will clip your yields more than any other nutrient," Ferrie reminds farmers. "Before you make big changes to your N rate, do your homework."