Ferrie: Changing Your Rotation? Be Sure to Evaluate Herbicide Carryover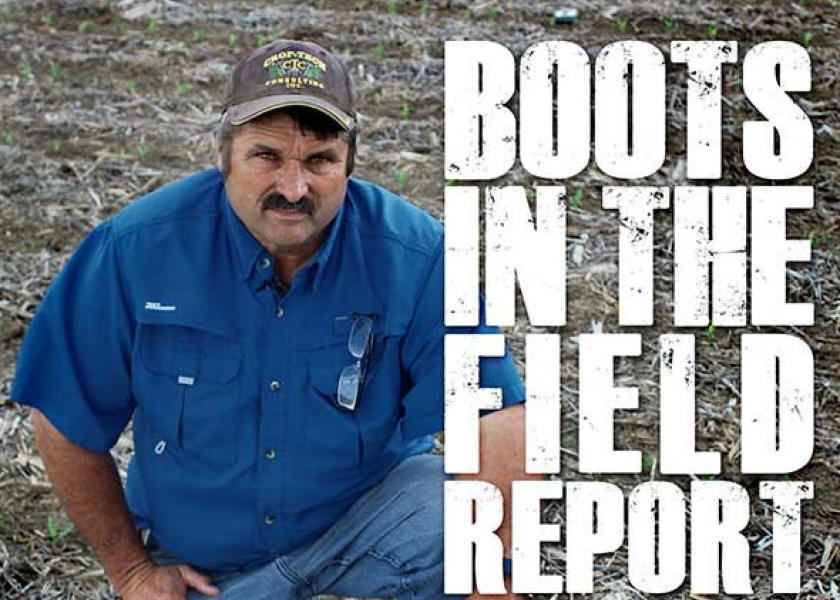 When Ken Ferrie surveyed his farmer customers in late January, he asked whether they planned to keep their current rotation, plant more corn or plant more soybeans in 2021.
"More than 36% say they plan to change their rotation," says Ferrie, Farm Journal Field Agronomist and owner of Crop-Tech Consulting, Inc., based near Heyworth, Ill.
For farmers making a crop rotation change this season, an important consideration is the potential for herbicide carryover issues.
Growers have been telling Ferrie their fields are clean of winter annuals, even those fields where growers didn't use a burndown product. He contends clean fields are probably the result of a combination of factors, including dry weather conditions this winter and continued weed suppression from 2020-applied herbicides that are still working.
"Look at your crop-rotation restrictions on the herbicides that you applied last year and when you applied them," he advises. "Pay special attention to those that have 10- to 12-month rotation restrictions – especially if you planted your corn in May or June last year, and you plan to plant your soybeans in April this year."
The reason that's critical to assess is because dry conditions days and weeks after application can push out a herbicide's half-life, and it's also common for little herbicide breakdown to occur in the winter.
Those concerns are the reasons why Ferrie says to consider doing a grow-out this winter to assess potential herbicide carryover in fields.
"Go to the fields in question during the next thaw and gather up some soil from the top inch and a half. If there's going to be an application or carryover problem, it's going to be right there at the surface," he says.
Collect the soil sample by field from potential overlap zones, particularly at the ends of the field or in the corners. Then, bring that soil into a heated shop, spread it out in a pan, plant a seed mixture and water it so you can then evaluate the plant growth.
Ferrie says he likes to use oats, corn and what he calls "regular" beans as his seed mixture.
"Oats are like the canary in the minefield – they will show symptoms at a lot lower level (of carryover) than a corn plant and give you an indication of whether there's (herbicide still actively working) out there," Ferrie says. "If the beans die in your grow-out then you may want to rethink rotating to soybeans in that field."
Ferrie adds that he realizes doing a grow-out takes time and effort, but he says doing one can help you make valuable crop-rotation decisions now that will save you more time and money later this spring.
Listen to this week's edition of Boots In The Field to get Ferrie's step-by-step directions on how to do a grow-out: