FBN Forges Partnership To Elevate Organic Opportunities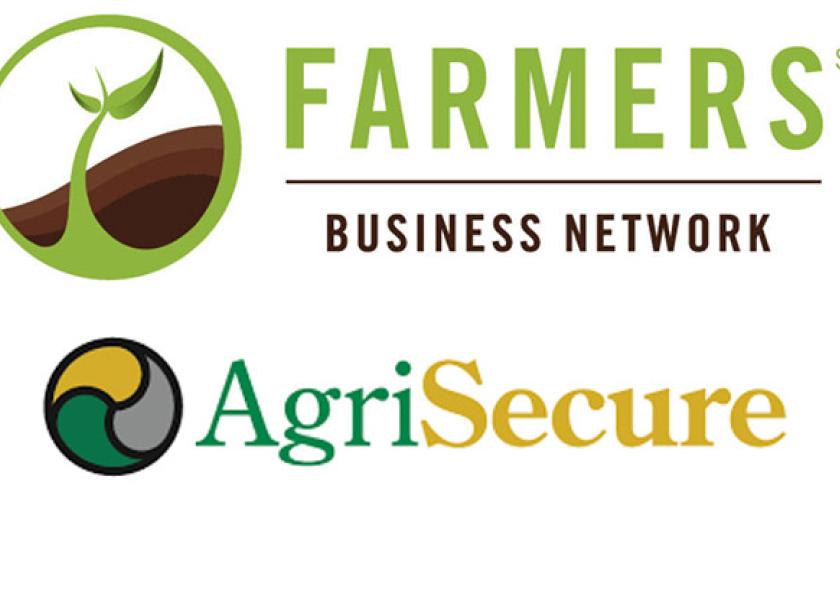 Farmers Business Network (FBN) has announced a strategic partnership and financial investment in AgriSecure, a company that provides a suite of products to assist farmers in transitioning to organic production.
FBN members will have priority access to the AgriSecure platform, and this partnership aims to enhance farmer profitability with organic grain production as well as increase organic grain access and traceability for buyers.
"Organics are a great opportunity, particularly for Midwest grain production," says J.P. Rhea, founder and CEO of AgriSecure. "Organic poultry grew 19% last year, and most of that feed is imported currently. Here in the U.S. we are missing the opportunity to grow $9 corn for organic poultry."
Rhea's family farm in Nebraska started to transition to organic production 10 years ago starting with alfalfa, and then started with organic corn and soybeans five years ago. This spawned the idea for AgriSecure, which provides assistance in record-keeping, the certification process, agronomic advising, marketing sources and financial guidance.
"Today our footprint is in Iowa and Nebraska," Rhea explains. "But we are expanding in the Midwest with South Dakota, North Dakota, and Illinois in our near-term expansion plans. Now we're partnered with FBN, this will accelerate our growth."
Currently FBN has more than 6,800 members, according to Lucas Strom, vice business of business operations for FBN. Strom explains this partnership provides a service that will help those FBN members who are interested find ways to differentiate their business and pursue new economic models.
"We believe in providing our members many options to be profitable," Strom says. "AgriSecure makes it much easier for farmers to tap into the rapid consumer growth of organics–creating income diversification and new markets in the process."
He says what was most appealing about the AgriSecure platform is its wholistic approach.
"There is a lot more than just the agronomics that goes into transitioning to organic. There's a lot of detail that goes into staying certified and handling the crops properly. This platform helps ensure the success of a farmer in managing their transition to organic acres."