Faust: The Synergy Of The Three High-Growth Levers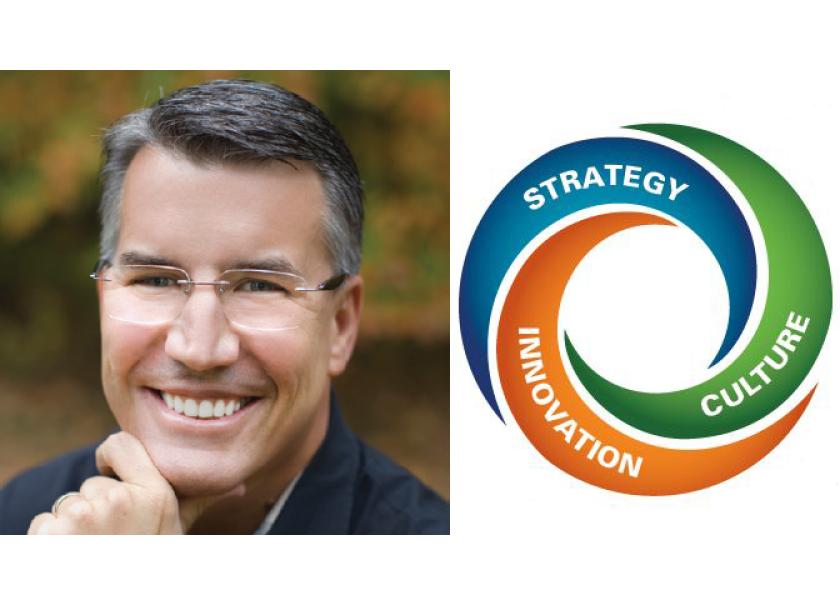 Why does making simultaneous improvements in strategy, culture and innovation throughout an organization produce synergistic leaps, akin to 1 + 1 + 1 equaling 8? The reason is because a thoughtful and logical strategy is motivating, invigorating and confidence building throughout a company. And when clearly communicated, effective strategy is combined with a sharper picture of the higher purpose of the business, it shows the leadership is more concerned about the people in the business and whom the business serves than profit, and motivation multiplies.
When the resulting motivation is then funneled into well-organized and more purposeful innovation efforts, amazing things happen due to the synergies. This is because the goal isn't "more money for the owner to take home" but increased value for the customers and increased reinvestment capital for the business.
A great strategy yields a competitive advantage and superior sales. This gives added confidence to those in sales and marketing, which then spreads across the company. This is why the top echelon can never stop listening to the front lines of sales. While much discernment is needed to separate the wheat from the chaff (excuses) in sales feedback, keep communication open.
Likewise, you will see effective innovation efforts are invigorating, fun, profitable and bonding for your team.
If you ask my team to help you with team building, we will usually get the best results by facilitating activities leading to innovation.
You have likely experienced occasions where your greatest satisfaction at work and of those around you has come when you have been a part of making your work better, more productive, more profitable and thus more rewarding.
How many times have you seen a noted "Best Place to Work" also achieving great results? Great cultures alone will not a great company make, but a great culture of engagement, challenge, openness, trust and higher purpose fuels innovativeness, strategic thinking and productivity. All companies have a culture, whether it is on purpose or not. The key is whether it is synergistic to the rest of your objectives and your direction. As brain science proves more and more every day, when people are happier and under less of the unhealthy types of stress, they think clearer and more creatively, and they even work more productively. My point is, the turnaround mindset, applied to the combined pulling of these three levers—strategy, culture and innovation—can empower you or any manager to achieve more.
Here are three steps you can take to build the synergies between your strategy, culture and innovation.
Identify and gather proof as to your distinct competitive advantage within your competitive marketplace. Ideally through some in-depth interviews you'll have direct quotes from customers about how much better you are in certain areas. Communicate your findings to your entire team. Thank them for their contributions that brought you to where you are as a company and ask them for still yet more ideas that could take your advantage even higher. This builds both pride into your culture but also leverages your advantage and culture into untapped strategic innovations.
Ask your team to contribute ideas about things they individually and or in small teams could do to build the culture?
After conducting the above two projects, point out the successes of them and recognize everyone for their involvement. Share with the team how this process was a great example of innovation. Ask them to build a list of other areas where they would like to help innovate still yet further.
You just synergized strategy, culture and innovation like a true turnaround CEO!
Call (513) 621-8000 to see if I am available to speak to your group on how to accelerate growth.