Farmer Mental Health Highlighted in University of Nebraska Extension Workshop Series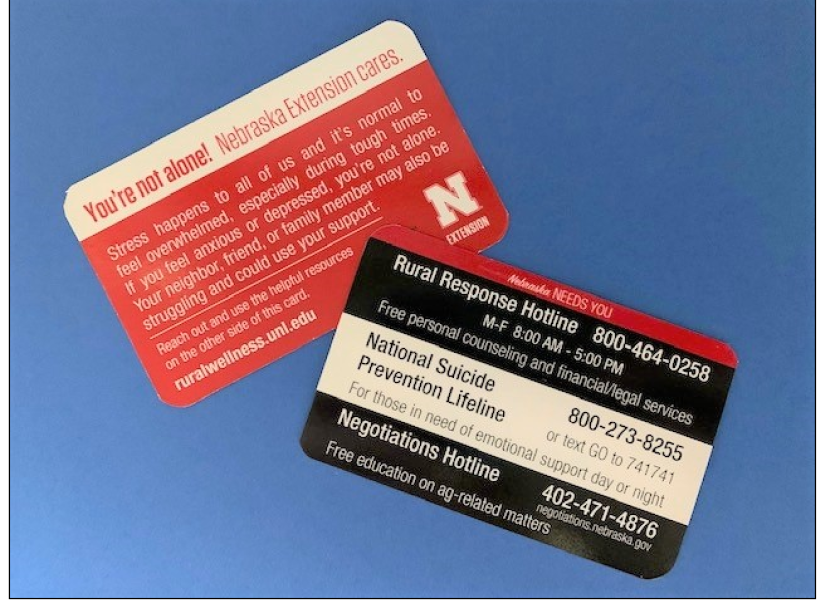 This article was written by Emily Smith, Community Engagement Coordinator at Trust In Food, a Farm Journal initiative. Learn more at www.trustinfood.com
Farmers are some of the most resilient people in the world. You endure market disruptions, extreme weather, changes in policy and regulations, and trade uncertainty, all while ensuring people have safe and affordable food. Yet even for the risk-tolerant, the year 2020 and the coronavirus pandemic have presented unique challenges. That's why University of Nebraska-Lincoln Extension continues to prioritize the well-being and mental health of farmers.
Since the formation of its mental health program in January 2019, six Nebraska Extension educators have received certification in presenting the workshops Communicating with Farmers Under Stress (CWFUS) at Michigan State University, which collaborates on the project. They have reached 689 participants throughout 25 workshops as of late 2020.
"These programs target ag professionals—anyone who works with farmers or ranchers—for guidance in recognizing signs of chronic stress, building awareness around potential stressful situations affecting farmers and ranchers, approaching someone who is experiencing stress, and learning where to turn for help," shares Susan Harris, Extension Educator at the University of Nebraska-Lincoln.
The Extension program received recognition as the October 2020 winner of Farm Journal's Monthly Story Lead Contest, a partnership between Extension Foundation and Trust In Food, a Farm Journal initiative. The contest focused on surfacing stories of Cooperative Extension helping farmers navigate stress and supporting farmers' mental health and well-being.
By prioritizing mental health, the Nebraska Extension program aims to support the sustainability of U.S. farming operations, laying the foundation for a resilient ag industry for generations to come.
To learn more about this free program, visit the Extension website. Upcoming workshops are planned March 16 and May 5, 2021.