Define The Value Of Service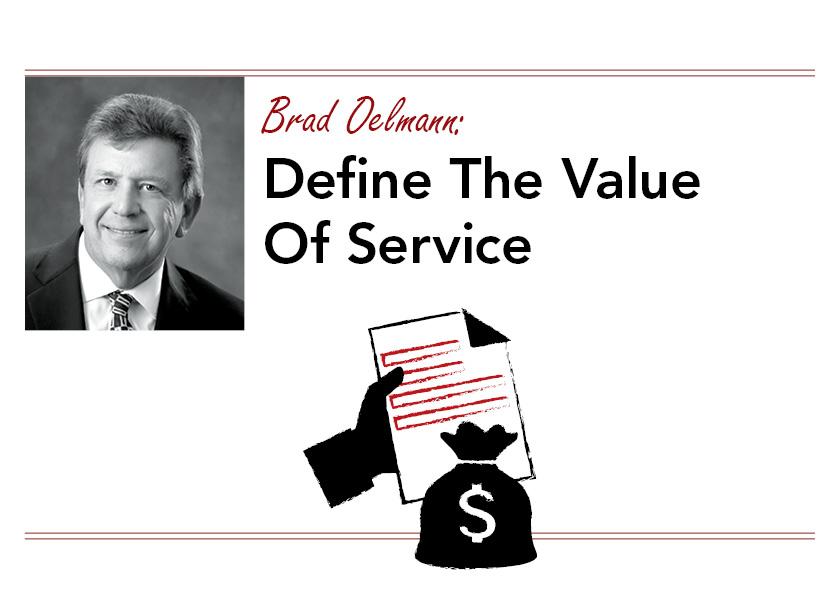 For many years, offering a price and bundling services with that price was a successful strategy. Now, a growing segment of farm operators focus on unbundling products and service. With an increasing disparity among what customers need and value, it is important to think through this. How do you get better at getting paid for the services and value your company provides? This is a great question that is easier to answer than it is to execute. To begin, here are three key steps to facilitate discussion with your team.
1. Develop a comprehensive list of everything you do.
This is generally the easiest step to complete, but it is also easy to overlook things you do. A few often overlooked services include delivery, recommendations, split billing, timely response to questions and problems, returns, credit, availability, information and application.
2. Assign an associated cost to each thing that you do.
This is challenging as you need to answer several questions. How do you allocate overhead? How will the volume of each product and service change? What costs are fixed versus variable? What areas are important to start measuring that you have difficulty measuring now? What services may take more time and effort to measure than they are worth?
3. How does each customer value your services?
This is the hardest question to answer as every customer may place a different value on each service you provide. In the heat of the season, some of these services are priceless. Customers tend to discount the value of some services in the off-season. It is also easy for us to discount the value of certain services because they are much more routine for us than our customers. 
This exercise can be an incredible opportunity to have deep conversations with your customers. Start with the 20% of customers that make up 80% of your business. You will gain tremendous insights, and in many cases, it will be a great reminder of all you do for them. If they don't recognize the value of something, then you may consider not offering it anymore. See if that changes their minds. Your value proposition needs to be better, faster or cheaper than what your customers can do on their own or receive from the competition. You certainly can't be all three.