COVID Cloud Looms Over Agritechnica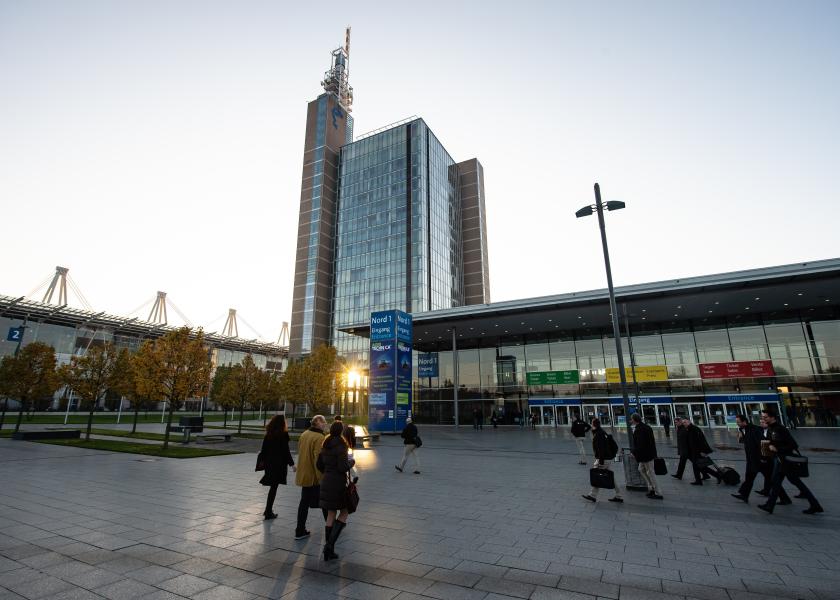 Big green is out. John Deere will not be exhibiting at the 2021 Agritechnica. Held every other year in Hanover, Germany, Agritechnica boasts being the world's largest indoor farm machinery show.
With impressive two-level displays and multiple exhibit halls, Agritechnica's scale, professionalism, and technology on display are unparalleled. 
However, the COVID-19 pandemic has brought exhibitors to evaluate their participation in what has been a must-attend event. The one-upmanship that usually heightens the excitement about what is unveiled at Agritechnica will have at least one less participant as John Deere officially announces it will not be participating in 2021. 
In a statement, the company said: "John Deere is committed to the safety of all national and international visitors, dealers and employees and cannot take the responsibility of committing to attend such an event under the current circumstances, even with the highest standards of hygiene. The unique atmosphere of the AGRITECHNICA is and will continue to be the dialogue with customers, display of new products and networking within the Ag Industry. Due to the current Covid-19 circumstances and the uncertain future, John Deere does not see that today the safety of all attendees can be fulfilled."
And other exhibitors are continuing to assess their involvement in the indoor, global gathering.
Kurt Coffey, Case IH Global Brand Manager, said: "Our presence at farm shows like Agritechnica provides us valuable face-time with our customers and the opportunity to showcase our current lineup and ever-expanding technology offering on a world stage. The safety of our employees and customers is of the utmost importance as we continue to evaluate the situation on a daily basis."
New Holland provided this statement: "The COVID situation is continually evolving. We are in close contact with the organizations of European agricultural fairs to develop future projects together, with the utmost respect for the health of employees, customers and visitors; therefore due to this fluid situation, we will make a decision in due course."
As of last week, the organizer of Agritechnica, DLG (German Agricultural Society), stated it expects more than 2,000 exhibitors. 
The event is scheduled to take place November 14 to 20. And the DLG says an online platform, "AGRITECHNICA digital" will go live in May. 
Not This Year: the 56th National Farm Machinery Show has been postponed until 2022. You can still talk tractors and see the latest in farm machinery during the Farm Journal Field Days Equipment Edition going on now!
Check out FarmJournalFieldDays.com