Assistance Available for 2018, 2019 Natural Disaster Losses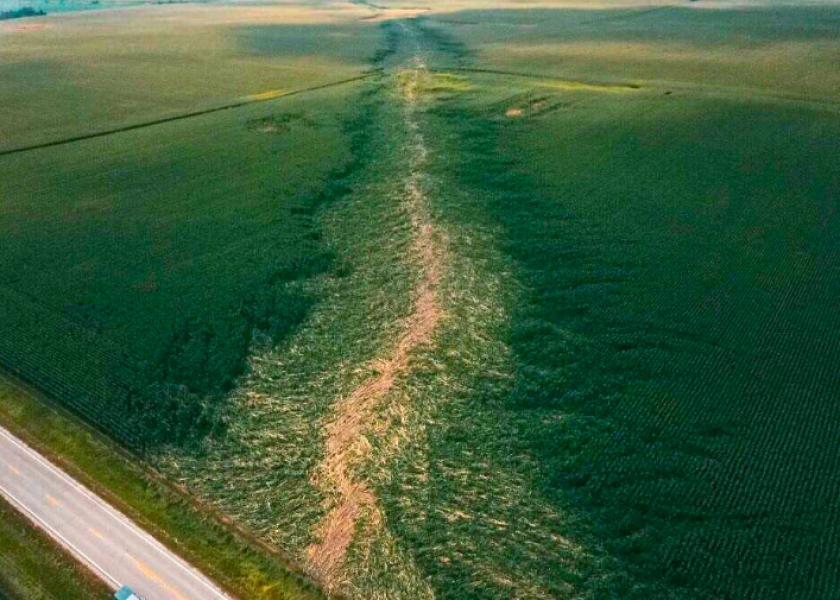 Tuesday USDA's Farm Service Agency (FSA) announced signup opens Wednesday, Jan. 6, 2021, for the Quality Loss Adjustment (QLA) Program. This program provides assistance to producers who had eligible cross quality losses due to natural disasters in 2018 and 2019. The deadline is March 5, 2021.
"Farmers and livestock producers nationwide experienced crop quality losses due to natural disasters in 2018 and 2019," said. Bill Northey, USDA Under Secretary for Farm Production and Conservation in a recent press release. "[We] are pleased to offer quality loss assistance as added relief. Many of the eligible producers have already received compensation for quantity losses."
Eligibility
Any crop that received coverage from federal crop insurance or the Noninsured Crop Disaster Assistance Program, with the exceptions of graved crops and value loss crops such as honey, maple sap and aquaculture, is eligible. In addition, crops that were sold or fed to livestock or that are in storage might be eligible—but crops destroyed before harvest are not eligible. Any quality losses after harvest from storage deterioration or other quality concerns that could have been mitigated are not eligible.
Producers who receive funds must show at least a 5% quality loss reflected through a quality discount, or a nutrient loss such as total digestible nutrients in forage crops.
Qualifying disaster events include:
Hurricane
Excessive moisture
Flood
Qualifying drought
Tornado
Typhoon
Volcanic activity
Snowstorm
Wildfire
This assistance will be available to producers that received a qualifying Presidential Emergency Disaster Declaration or Secretarial Disaster Designation because of one or more qualifying disaster events. The list of counties with these declarations or designations is available here.
Producers who didn't receive a qualifying declaration or designation can still apply. They will need to provide supportive documentation to prove crop quality was lost because of a disaster event.
FSA will consider the total quality loss caused by all qualifying natural disasters in cases where crops were impacted by multiple events when determining eligibility and payment.
How to apply
Provide verifiable documentation to support quality or nutrient loss (for forage crops) claims. Any crop that was sold needed to be graded within 30 days of harvest and forage crops needed a lab analysis within 30 days of harvest.
Acceptable proof documents include: sales receipts from buyers, settlement sheets, truck or warehouse scale tickets, written sales contracts, similar records that represent actual and specific quality loss information and forage tests for nutritional values.
Calculating payments
QLA payments are based on formulas for type of crop and submitted loss documentation. Payments will be calculated based on individual loss or county average loss—find more info about payments here.
Payments will not be issued until the application period ends March 5, 2021. The max an individual can receive is $125,00 and joint operation payments will not exceed $125,000 multiplied by the number of person and legal entities that own the joint operation. A person or legal entity is ineligible for QLA payment if adjusted gross income exceeds $900,000, unless at least 75% is derived from farming, ranching or forestry-related activities.
USDA says any producer who receives QLA Program payments are required to purchase crop insurance or Noninsured Crop Disaster Assistance Program coverage for the next two available crop years with at least 60% coverage. There might be opportunity to meet those QLA participant requirements by purchasing Whole-Farm Revenue Protection through USDA RMA.