AgGateway Digital Ag In Action: Co-Op Slashes Shrink To Near Zero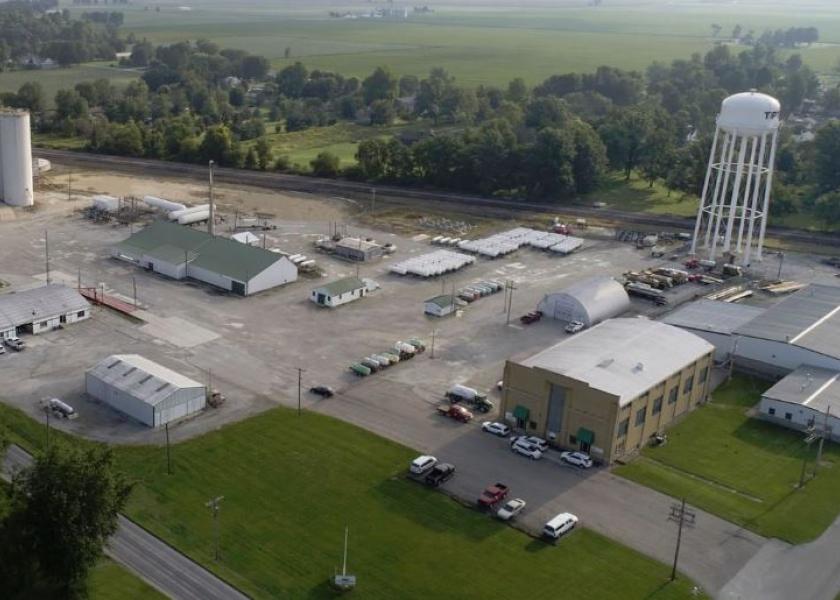 This article is part of AgGateway's case study series on digital agriculture, a partnership with Farm Journal Media. AgGateway is a non-profit organization dedicated to promoting and enabling the industry's transition to digital agriculture.
Co-Alliance manages a very large seed business requiring many SKUs to cover a complex variety of seed size and trait combinations.
Co-Alliance needed to reduce input errors in seed transactions, with the goals of better tracking inventory and reducing shrink. Co-Alliance joined AgGateway's Seed Connectivity II Project in 2011, which provided the company and others in the industry with the basic standards that enable electronic exchange of information. Click here for the full case study.
Results
A major benefit to Co-Alliance has been the accurate view of its seed business throughout the season, from beginning to end:
The company's customers receive the correct seed and pricing.
By electronically loading seed products and pricing from manufacturers into the Co-Alliance system, salespeople have confidence in the seed products and pricing.
Grower orders from SSI are communicated electronically to the Co-Alliance manufacturers, which secures the company's seed inventory. It also provides accuracy and efficiency, since grower orders don't need to be manually entered into the manufacturers' systems.
Receiving electronic ship notices from the manufacturer ensures accurate inventory.
Co-Alliance can easily create an electronic delivery ticket when it scans the seed products with either an iPhone or iPad. That delivery ticket can then be ultimately converted to an invoice.
And Jeff Griffeth, Marketing Director/Manager of Innovative Business Solutions discussed more with Chip Flory on AgriTalk:
Solution
The company was "very fortunate" to have SSI Agvance as its business process management software provider (ERP solution). SSI was committed and heavily invested in working on eConnectivity solutions, said Griffeth. "With their assistance and Co-Alliance's willingness to implement a solution, success with connectivity came quickly and relatively painlessly," Griffeth said.
Co-Alliance began using the standard identifiers and other business data found in AgGateway's Ag Industry Identification System (AGIIS). The AGIIS service houses common data elements that serve as the fundamental building blocks for electronic interactions between agricultural companies. These include unique identifiers for agricultural products, business locations and other information. Because trading partners are able to access and use the same identifiers, the pieces of information fit together, and electronic communication is possible.
Co-Alliance was also able to utilize some hand-held barcode scanning devices that had been previously used for one of its seed suppliers. "Those hand-held scanners were probably one of our biggest challenges, just because their wireless connectivity was a bit antiquated," said Ryan Hulet, Regional Sales Manager. "Once we worked through the local connectivity issues, the system saved us considerable time and reduced our errors and shrink to near zero."
"It really makes everyone's job that is involved in seed so much easier. Our inventory is more accurate and our customers are happier," said Julie Malson, Seed & Chem Analyst. "A huge benefit for me is that the end-of-year reporting with the manufacturers has become almost the push of a button."
Amy Kinsler, Seed & Crop Protection Manager, noted, "When you don't track efficiently, it's the equivalent of a significant hit to sales and profitability. It can take additional sales of 7 times or more just to make up for the number of units lost. On the flip side, going electronic gives your profitability a shot in the arm almost immediately – for us it has been very positive."
Once Co-Alliance had electronic connectivity working well with seed, its managers began asking for the same functionality in other areas of the business.
Future Plans
Future plans include implementing electronic pricing for the Co-Alliance crop protection products within the SSI Agvance Sky Warehouse. Using the Warehouse app, Co-Alliance can perform a variety of inventory functions in the warehouse using a phone or tablet, without having to write down and manually key-in information. This gives real-time access to data so that it is always accurate and up-to-date.