Landus Cooperative Adds Almost 5 Million Bushel in Grain Capacity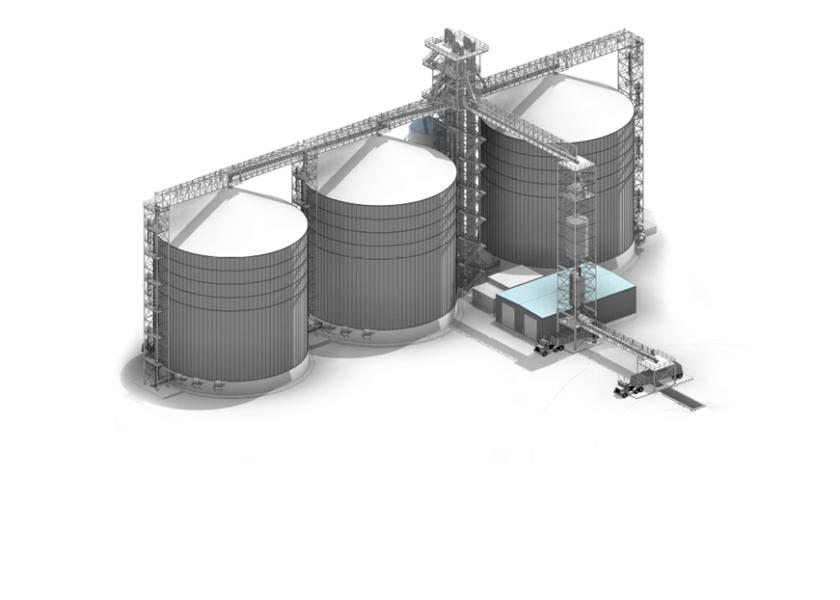 This past spring, Landus Cooperative (with about 600 full-time employees at locations in more than 60 communities and approximately 7,000 member-owners) announced two additions to its grain handling and storage facilities.
In April, the cooperative began construction on a $13.7 million grain asset at its existing 15-acre site near Collins, Iowa. The 2.2 million bu. of storage is expected to be complete before harvest. The site will feature three new 105' diameter bins and will be outfitted with two 27 foot long receiving pits and 40,000 bushel per hour receiving legs. This setup will allow a triple axel grain semi to unload both hoppers at the same time.
Here's a time lapse video of the site's progress up through April 2018:
As of June 1, Landus has taken possession of a grain facility in Manilla, Iowa from previous owner Archer Daniels Midland.
This change in ownership was first announced in May, and the facility was closed Friday, June 1 for the transition. Under terms of the purchase agreement, ADM and Landus Cooperative will honor all outstanding grain contracts. This is the first wholly owned facility for the cooperative in Crawford County, Iowa.
The site has a total capacity of 2.3 million bu.--775,000 bu. of upright storage, 1.5 million bu. in bunker storage, and a receiving capacity of 32,000 bu./hr.