Lawyer Says Hemp Legalities Will Be Worked Out Soon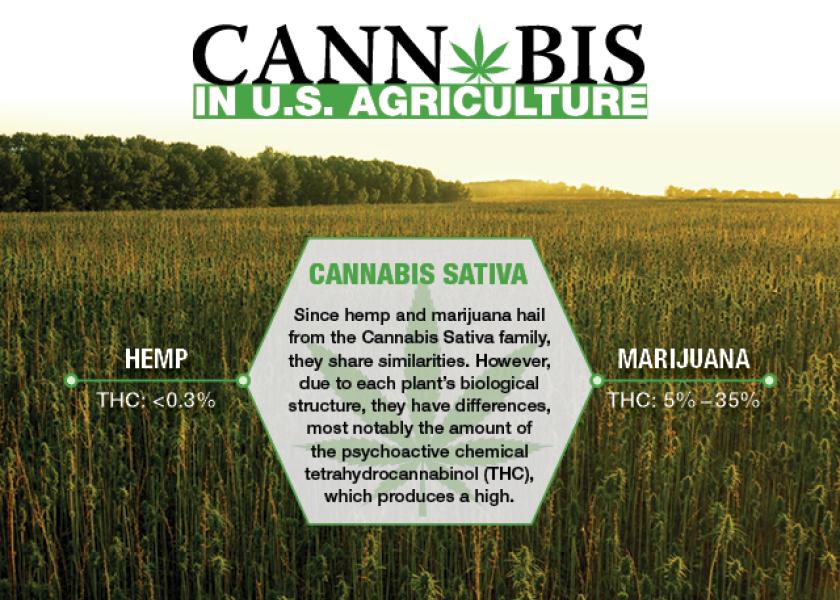 This week Garrett Graff from Hoban Law offices, a firm based out of Denver, Colorado that specializes in hemp, joined Chip Flory on AgriTalk to discuss the business of hemp. According to Graph, the legality around growing hemp throughout the U.S. will be worked out soon.
"Right now, we're in the process of reconciling all those [state laws]," Graph told a caller interested in growing hemp as a cover crop in Iowa. It's illegal there at this point. "What I can tell you is that relief is on its way."
The 2014 Farm Bill was what first authorized industrial hemp domestically. At that time, hemp was not specifically regulated by USDA, so State Departments of Agriculture were regulating hemp and some, like Iowa, chose not to do so, Graph explained.
"Going forward with the new 2018 farm bill that just past two months ago, this will now be a federally regulated crop by the USDA and at that point if Iowa chooses to not put legislation in place specifically providing for the Iowa Department of Agriculture to regulate this, there will be a default back to the USDA," he said. "So over the coming months, hopefully ahead of, for example of 2020 growing season, I think we will have much greater clarity and certainty as to some of these states that are a little bit more behind the curve with respect to hemp."