Hemp: Resources to Know Before You Grow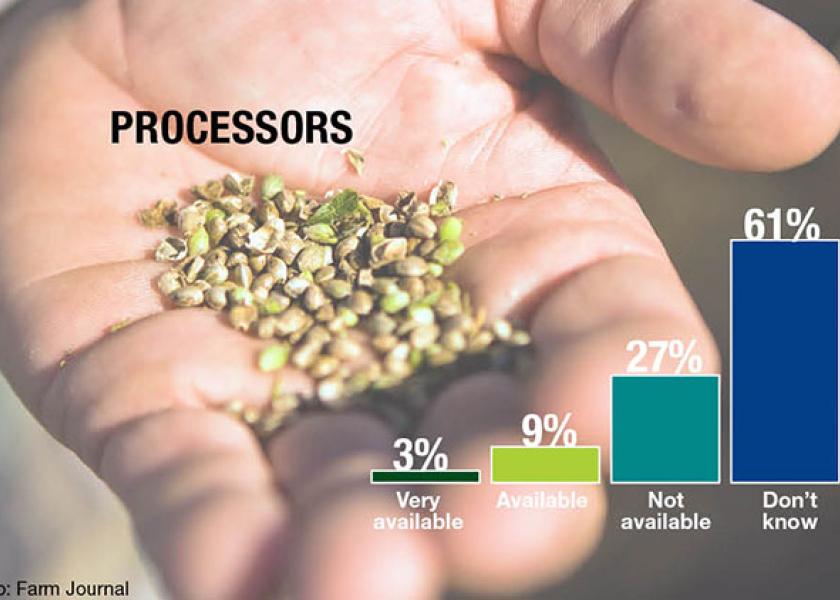 About 71% of respondents to the 2019 Farm Journal Cannabis in U.S. Agriculture Study say they approve of the move to name cannabis in the form of industrial hemp as a commodity crop in the 2018 farm bill. And even more—83%—agree that farmers should be involved in growing cannabis for industrial hemp purposes. One respondent writes, "Who better to solve production and harvest problems than those who have done it for generations?" Another notes, "The rest of the world grows it for industrial purposes why shouldn't we?" Several also noted the potential income boost from growing hemp and that it might be good for crop rotation. Still, others urged caution, saying this is a complex issue and there are still too many unknowns.
With this in mind, just how easy is it to move into hemp production?
Click next page to read farmers' and ranchers' opinions about their role in growing hemp.