Commodities Slide as U.S.-China Spat Hits Soy to Steelmakers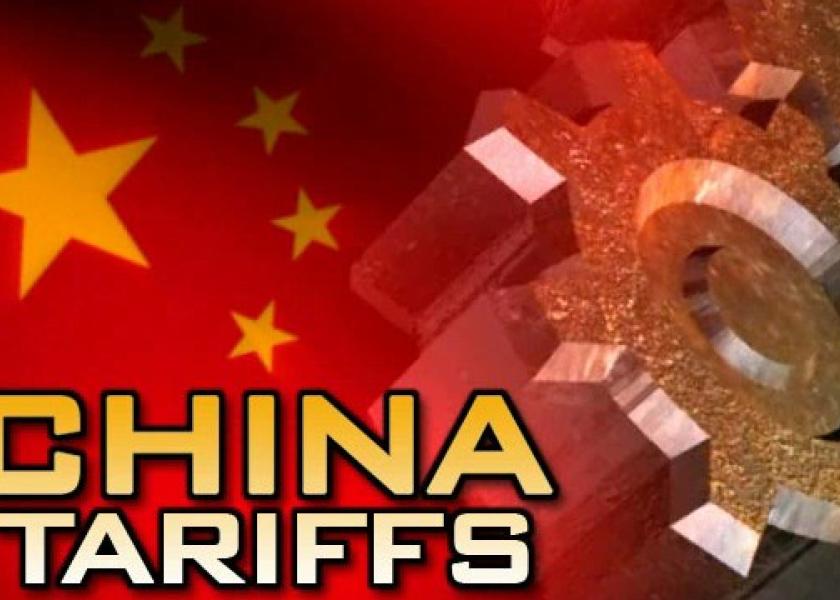 (Bloomberg) -- A rout in commodities deepened as the threat of a trade war between the world's two biggest economies intensified, hitting markets from steel to soybeans.
Almost all raw materials fell after U.S. President Donald Trump threatened tariffs on an additional $200 billion of Chinese goods, sending commodity producers tumbling. A Bloomberg gauge of commodities slid to the lowest since early April, with agriculture the worst hit.
A Bloomberg agriculture index fell to the lowest since at least 1991, while a gauge of global mining stocks headed for the biggest decline in almost two years. Industrial metals fell, with aluminum, nickel and zinc all giving up more than 2 percent. Freeport-McMoRan Inc., the world's largest publicly traded copper producer, and Alcoa Corp., the biggest U.S. aluminum make, lost more than 3 percent. First Quantum Minerals Ltd. dropped more than 4 percent.
The spat is upending commodities markets that as recently as last month had climbed to an almost three-year high on signs of a strengthening global economy. China, the biggest raw-materials consumer and a key destination for some U.S. farm goods, vowed to retaliate "forcefully" against Trump's threatened tariffs.
"The escalating trade dispute between the U.S. and China is putting noticeable pressure on grain and oilseed prices," Commerzbank AG said in a note. "Sentiment among market participants is becoming noticeably gloomier, stock markets are falling, cyclical commodities such as base metals are under pressure."
Agriculture
Soybean futures were among the biggest losers, falling as much as 7.2 percent to the lowest in more than two years. The oilseed is the largest single American agricultural export to China, a trade valued at about $12 billion last year. Chinese demand for soy has surged in recent decades as the country uses more of it as food for hogs.
Agriculture has been a major battleground in the deepening trade dispute. By focusing on agriculture and energy, China is targeting rural communities in states that voted for Trump in 2016. As recently as May, the Asian nation said it would seek to buy more U.S. agricultural and energy products as part of a tentative trade truce between the two countries.
"Hopes of higher U.S. soybean shipments to China have been quashed by the retaliatory tariffs," Commerzbank said. "The U.S. will doubtless have a hard time finding alternative consumers without offering significant discounts."
Corn slipped to the lowest since January, while wheat and cotton also dropped.
Steel and Miners
Iron and steel for construction uses are included in the U.S. list of products facing additional tariffs, leading to big losses in the materials. Steel reinforcement bar futures in Shanghai fell as much as 4.3 percent, the most since March, while iron ore in Dalian slumped 6.4 percent. Iron ore's decline has taken prices to a two-month low, while steel continued its retreat from a three-month high.
Producers were also hit, with Germany's Thyssenkrupp AG, U.S. Steel Corp. and ArcelorMittal, the world's biggest steelmaker, all slumping.
The Bloomberg World Mining Index fell 2.9 percent, on course for the biggest loss since June 24, 2016. The worst performers were Chinese-listed companies. International mining companies fared a little bitter, with Glencore Plc and BHP Billiton Ltd. also falling. The FTSE 350 Mining Index declined to the lowest since May 9.
Oil
Crude fell in New York as traders assessed the mounting trade tensions as well as OPEC's discussions on a compromise over an output increase. The Organization of Petroleum Exporting Countries is aiming for a modest production boost in a bid to bridge the gap between Russia's push for a big gain and Iran's insistence that no change is needed.
©2018 Bloomberg L.P.