Bayer Closes Monsanto Deal But Won't Fully Integrate For Two Months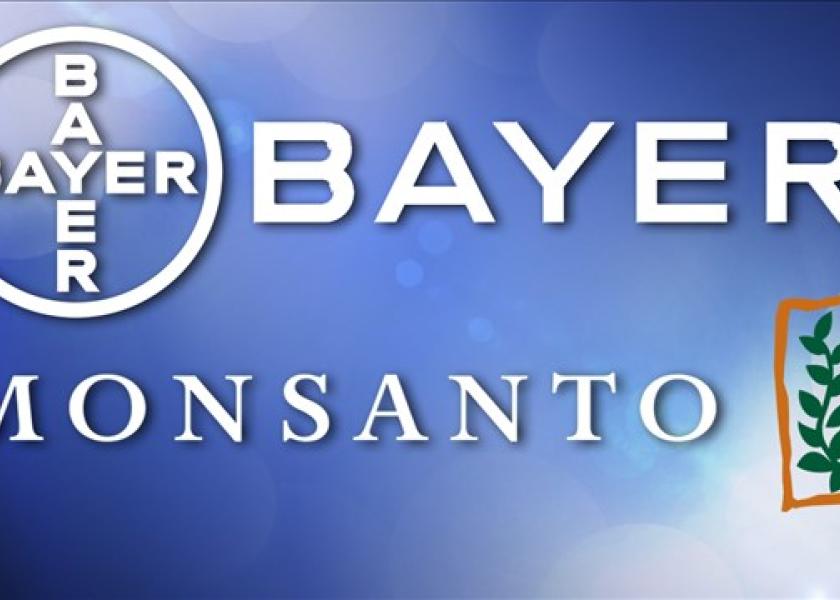 The long-awaited and highly debated deal is done—Bayer officially owns Monsanto. As of Thursday, June 7, 2018, Monsanto stocks are no longer available on the NYSE, Monsanto shareholders are getting fat checks and Bayer is among the largest global seed and ag chemical companies.
"Today's closing represents an important milestone toward the vision of creating a leading agricultural company, supporting growers in their efforts to be more productive and sustainable for the benefit of our planet and consumers," says Hugh Grant, outgoing chairman and CEO of Monsanto.
What synergies or job losses does Bayer anticipate? Listen:
Per the U.S. Department of Justice requirements, Bayer and Monsanto, while combined, will continue to operate separately until divestments are made. Only after those divestments will the companies integrate, led by Bayer's Liam Condon. And at that point the Monsanto name will be retired.
"This is something that we expect to happen within the next approximately two months," says Liam Condon, Bayer president of the crop science division. The company is awaiting the approval for divestments of products and portfolios to BASF.
"They need to be approved in certain jurisdictions, this is only a matter of process, not a matter of content, so it's definitely going to happen," Condon says. "It's just some authorities need a bit more time because of their regulatory procedures."
When the Monsanto name retires brand names such as Asgrow, Dekalb, Channel, Stone, etc. will remain in place. The company says it doesn't expect farmers will see any immediate changes to the way they work with their seed and chemical providers as a result of this acquisition.
What value does the acquisition provide farmers? Listen:
"Today is a great day: for our customers—farmers around the world whom we will be able to help secure and improve their harvests even better; for our shareholders, because this transaction has the potential to create significant value; and for consumers and broader society because we will be even better placed to help the world's farmers grow more healthy and affordable food in a sustainable manner," says Werner Baumann, chairman of the Bayer board of management. "As a leading innovation engine in agriculture, we offer employees around the world attractive jobs and development opportunities."