ADM Shows There's Money to Be Made in Trump's Trade War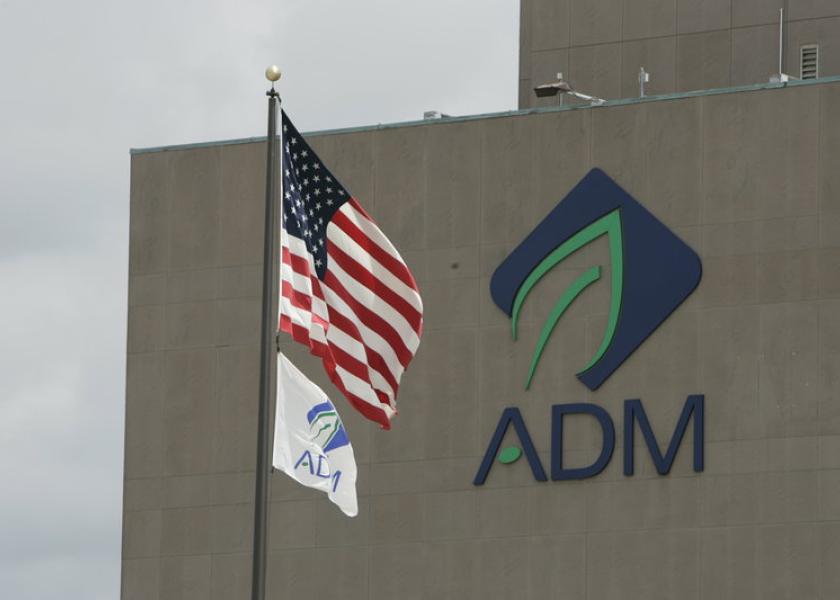 (Bloomberg) -- Archer-Daniels-Midland Co., the 116-year-old agribusiness giant, is shaping up as one of the few crop-trading houses to benefit from President Donald Trump's trade war with China.
On Tuesday, the Chicago-based firm reported better-than-expected earnings for a fourth straight quarter, with soybean crushing the main driver of growth. ADM also said it's been able to find customers outside of China after Beijing slapped a retaliatory 25 percent tariff on American soybeans earlier this year.
ADM is successfully navigating markets battered by both the the trade war and droughts from Argentina to Russia. Rival Bunge Ltd. cut its guidance for the year last week, while Louis Dreyfus Co. blamed a steep drop in first-half profit on a $65 million negative mark-to-market valuation of soy-crushing hedges.
Smaller traders are also struggling. On Monday, The Andersons Inc. posted a surprise loss in the third quarter as its grains unit was hurt by the drop in corn and soybean prices in the physical market due to the tit-for-tat tariffs spat. Last week, Gavilon Group LLC said it had suspended proprietary trading of agricultural commodities due to "lack of market opportunities."
"In this environment Archer has done a better job of executing," Seth Goldstein, an analyst at Morningstar Inc. in Chicago, said by telephone prior to ADM's earnings release.
Cargill Inc. is another of the beneficiaries of unpredictable crop markets, with the biggest closely held company in the U.S. boasting a sharp recovery in its trading business in the three months through August.
For ADM, adjusted earnings per share for the third quarter exceeded the highest estimate by analysts, while revenue was broadly in line. Its shares, little changed before the start of regular trading Tuesday, are up about 20 percent this year, the most among peers tracked by Bloomberg.
"In North America, the business managed risk well in a volatile price environment and capitalized on its asset base to deliver higher volumes and margins, including strong export sales to customers in markets outside of China," it said in the statement Tuesday.
ADM said its oilseeds unit set a record high for crush volume, while transportation results more than doubled from a year earlier. In an August interview, Chief Executive Officer Juan Luciano touted the company's expansive network of barges, rail cars, trucks, boats and ocean-going vessels, as weapons in the trade war.
©2018 Bloomberg L.P.