Protect Your Seed Investment From the Ground Up – Part One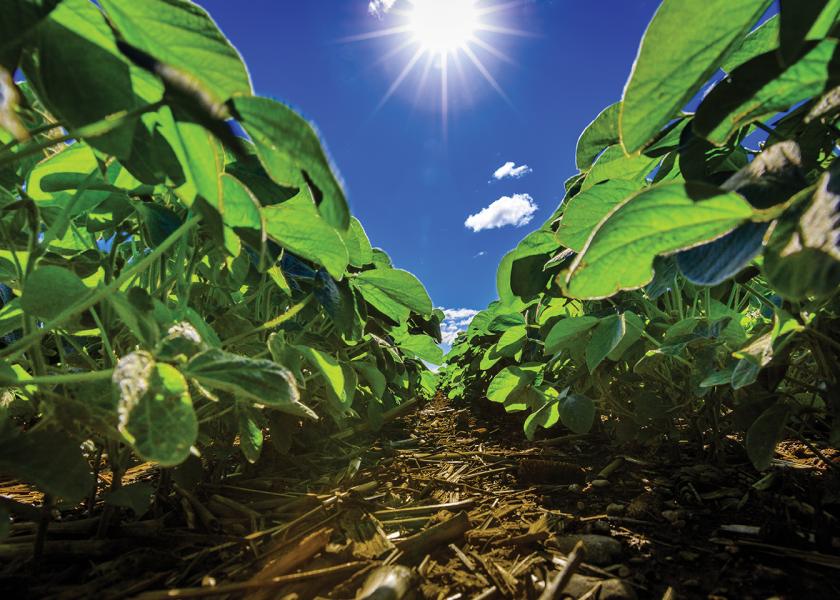 Leverage seed treatments and traits to help you protect yields and your bottom line
For many of your customers, seed is the most important purchase made all season long. Buying quality seed is the first step toward a good year and strong yields come harvest. Like any big investment, they want want to protect their assets, and you can help. Leveraging a full portfolio of crop protection products with people and programs from BASF can help your growers have their best seasons yet by protecting their seed from the ground up.
Dress your seed for success
For growers, dressing for success in the field can mean throwing on anything from a trusted pair of boots to the hat that's seen every harvest since 2000 and is showing its age. But dressing seeds for success means helping your customer select a seed treatment that will start protecting their crop the moment it hits the soil. In addition to selecting tolerant varieties, seed treatments are an important line of defense against yield-robbing diseases like soybean cyst-nematode (SCN), sudden death syndrome (SDS), root rot and other nematodes. Aggressive pests like SCN and SDS often fly under the radar, showing no visible symptoms until it's too late.
For many of your customers, SDS is likely a top concern going into the season, and understandably so. Over the last five years, average annual damage caused by SDS has cost soybean growers more than 44 million bushels in lost yield, and the spread of the disease continues to climb. SDS has been documented in almost every state where soybeans are grown. While reported losses often represent 20-30 percent of a crop, yields can be cut by more than 70 percent. And once the soilborne fungus causing SDS is present in a field, it doesn't go away and can be spread by soil movement to neighboring fields.
    
Encouraging your customers to use a seed treatment like ILeVO® seed treatment from BASF on their tolerant soybean varieties can help their soybeans withstand soil pathogens and get off on the right foot this growing season. Even in the absence of foliar symptoms, ILeVO seed treatment has been proven to help produce stronger, healthier plants by protecting against root rot from the fungus that causes SDS. Trials show yields are 2-10 bushels per acre higher when ILeVO is used, depending on nematode pressure and SDS severity.
Selecting a seed and herbicide system to optimize weed control
The soybean and herbicide system your growers choose for 2019 will play a large role in how you advise their integrated weed management platform for the coming season. With various seed and herbicide systems on the market, it's important to know which herbicides will work best with your customers' beans to help them optimize weed control in their fields. For example, Credenz® has a broad range of varieties for specific grower needs, including the latest technologies like LibertyLink® GT27TM as well as LibertyLink. LibertyLink soybeans pairs with the superior performance of  Liberty® herbicide. Liberty Link GT27 provides tolerance to both Liberty herbicide and glyphosate to enhance post emergence weed control.  For your growers who choose a dicamba-tolerant trait, an advanced dicamba product, like Engenia® herbicide, plus an approved glyphosate, can help them to achieve great weed control.
Luckily, BASF's expansive soybean portfolio doesn't end here. Check back next month to learn more about how you can help your customer protect their seed investment from insects, diseases and other plant stressors in part two of this article. In the meantime, connect with your BASF business representative to learn more about how you can leverage the full BASF soybean portfolio to build your business and your grower's in 2019. Or visit GrowSmartSoybeans.com to learn more. Not sure who your rep is? Find them here.
Engenia herbicide is a US EPA Restricted Use Pesticide.  Additional state restrictions may apply.
Always read and follow label directions.
ILeVO, LibertyLink GT27, Liberty, Credenz and Engenia are registered trademarks of BASF.