Nutrien CEO: Despite Many Changes, Farmers Still Come First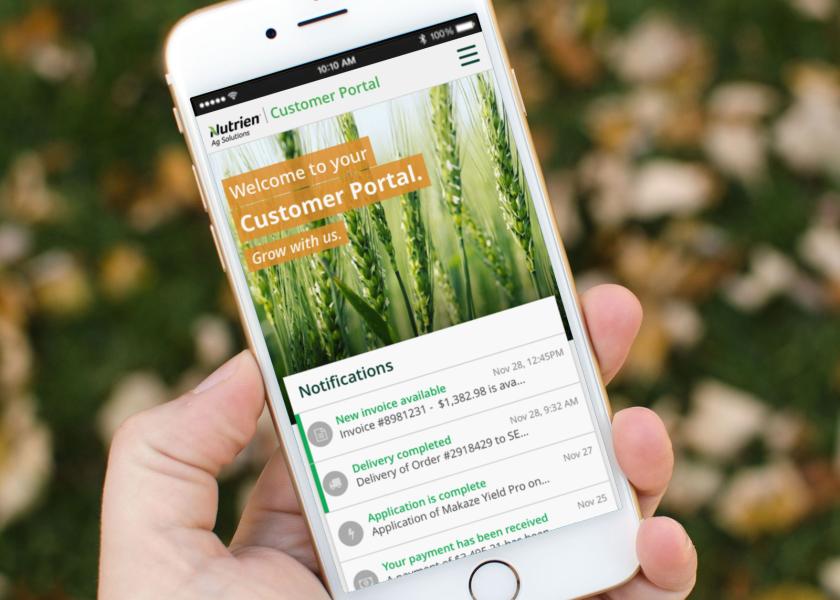 Whem companies combine there are a number of factors that must be considered. The most important? For Nutrien, it's their customers. After completing their merger Jan. 1, CEO Chuck Magro says even though merging Agrium and Potash Corporation was a large undertaking, and Nutrien is now in the middle of a rebranding process, its customers have always stayed top-of-mind.
"When you bring two companies of that size together it can be easy to get internally focused," Magro says. "I don't think we lost focus of the customer. And that's really important because we wouldn't exist if we took our eye off the ball on customers."
He says this spring was a good stress test for the new company. Because of a shorter window for planting more product was needed in a shorter amount of time, something Magro says they were able to achieve.
In addition to the larger merger, Nutrien recently acquired Agrible, an ag technology company, for $63 million. This is just another tool that will be used to meet customer needs, according to Magro.
"Agrible has so many phenomenal capabilities, [for example] the weather ability is top shelf and the Smart Spray system is really unique. We think that will help provide value to farmers," he says. "We want to be the easiest retailer to do business with. Period. [Depending on the farmer] that could be digital with Agrible, or with the 3,500 agronomists we have today, or a combination thereof."
As for progress on rebranding as one company, the company is about 70% rebranded to Nutrien. All that's left are some of the more challenging things to change such as rail cars and larger signage at manufacturing facilities. As Nutrien completes its rebranding process the employees are still keeping an eye on growth—organic and growth from mergers and acquisitions.
"We spend $3 to $5 million a year in the U.S. buying independent owner-operator companies and that will continue," Magro says. "But we made a strategic decision to get larger in Brazil because we think we can add value to Brazilian farmers. We want to put somewhere between $1 and $2 billion there."
While many changes have yet to come in agriculture, and for Nutrien, company representatives pledge to remain trusted partners with farmers. Magro explains in his view, Nutrien has an advantage in three ways: they can get product onto farms quickly, the company has finances to invest in new products and services, and they're investing in digital technology to bring value over time.
"We want to be the trusted advisor and represent the grower," Magro says.