Trimble Ag Software Adds Crop Health And Work Order Features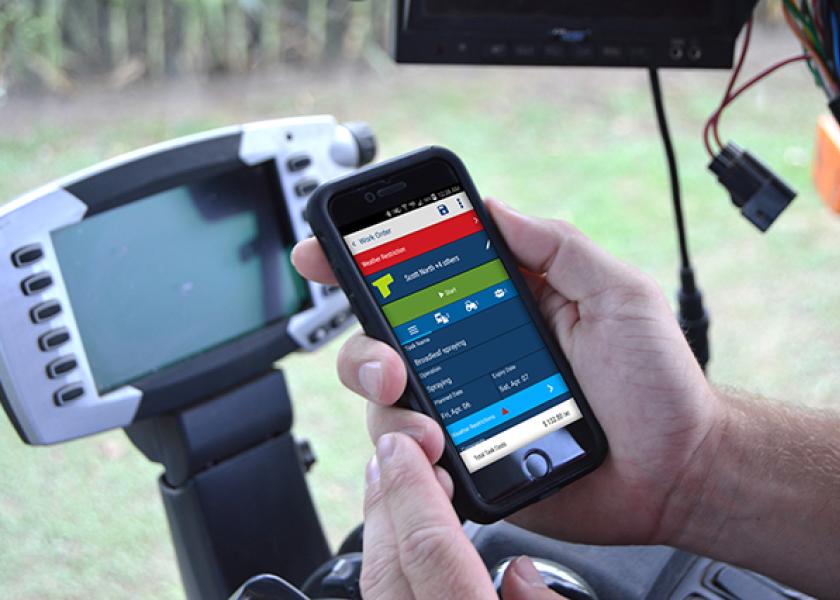 Trimble Ag Software, which is desktop, cloud-based and mobile-enabled, adds Crop Health Imagery and Work Orders features. The company says the two new features of Crop Health Imagery and Work Orders are based on customer feedback, are at no additional cost to users of Farmer Pro and Farm Pro Plus software, and leverage the Trimble Ag Mobile app for in-field crop scouting and the deployment of field work.
Crop Health Imagery provides reliable, cloud-free, calibrated satellite images to farmers and their trusted advisors throughout the season. The imagery uses PurePixel technology and its proprietary algorithm to analyze multiple sensor inputs to produce calibrated vegetative index maps.
To help farm managers manage logistics, assign tasks, track progress, and make quick adjustments, the new Work Orders is available as a mobile feature. Work Orders allows managers to send daily tasks to employees.  
Trimble launched the software originally launched two years ago to simplify farm data management for farmers, crop advisors, ag retailers and food processors.