Three Herbicide-Tolerant Sorghum Technologies Finally Reach Farmers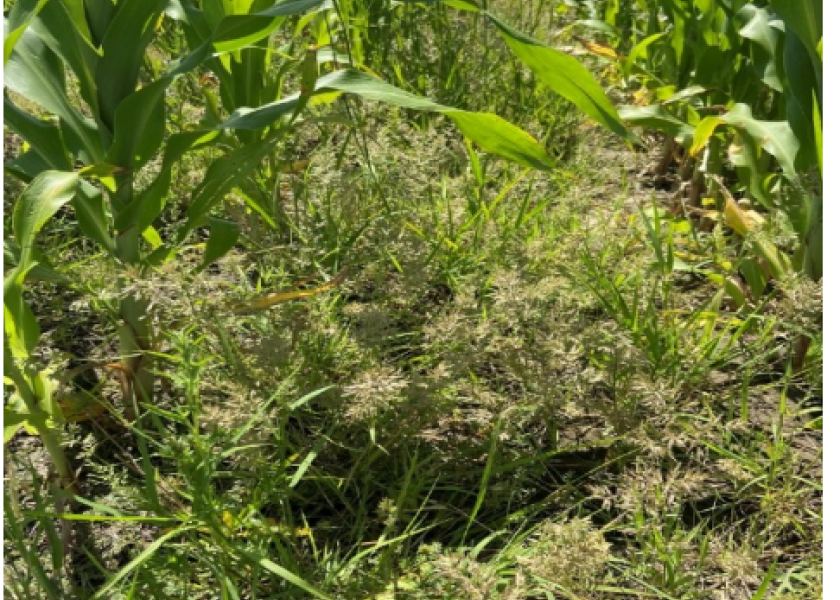 Roughly two decades ago, sorghum producers began asking for a product that would control in-season grasses. This year, they finally received an answer in the form of three new herbicide-tolerant technologies, says Brent Bean, United Sorghum Checkoff Program director of agronomy.
Bean detailed the characteristics of each of the three, non-genetically modified technologies during the 2021 Commodity Classic. They are:
1.    igrowth sorghum, marketed by Advanta. This is an ALS-resistant, imidazolinone-tolerant technology. The corresponding herbicide is imazamox, branded as ImiFlex and is being sold by UPL. In the soybean market, the herbicide is branded Raptor. The herbicide offers both grass and broadleaf activity and can be used either pre or postemergence.
2.    Inzen sorghum, marketed by Corteva/Pioneer. This is an ALS-resistant, sulfonylurea-tolerant technology. The corresponding herbicide is nicosulfuron, branded as Zest WDG. Bean says most row-crop farmers are familiar with the herbicide, which is branded as Accent in corn. Bean recommends use primarily for postemergence grass control.
3.    Double Team sorghum, marketed by S&W. This is an ACCase, FOPS-tolerant technology. The corresponding herbicide is quizalofop, branded as FirstAct and sold by ADAMA. Growers are familiar with this herbicide as Assure II that is used in soybeans and cotton. FirstAct only has postemergence grass activity.
Farmers interested in trying any of the new technologies this season are most likely to have access to igrowth hybrids, Bean notes. "There are five hybrids available, ranging from medium-early to medium maturity," he says. He adds that Imiflex offers both pre and post activity on weeds but that farmers must choose between the options and won't be able to apply it both ways.
Both Inzen and Double Team sorghum hybrids are part of a limited launch for 2021 by their respective companies.
The first generation of Double Team hybrids fits the heart of the High Plains, according to Mark Wong, CEO of S&W Seed Company. The company is introducing three hybrids with maturities ranging from very early to medium maturity.
Bean adds that Canada PNT (plants with novel traits) is not expected until late 2021 for Double Team hybrids. For that reason, all harvested grain will need to be 'channeled' to a domestic end user.
Corteva/Pioneer plans to showcase four hybrids in the High Plains this season. "We're working with growers in the north part of Texas and all the way up through Kansas, Oklahoma and Colorado," says LeAnn Larson, Pioneer sorghum marketing manager.  "We want as many farmers as possible to be able to see the technology and how it performs in the field."
Bean offers these five stewardship guidelines that, if followed, can help ensure the viability of the new sorghum technologies for years to come:
1.    Use with a preemergence group 15 herbicide. For postemergence herbicide applications, control weeds when they are small.
2.    Do not use a particular technology if Johnsongrass or shattercane are present in a field where ALS resistance occurs. To avoid potential outcrossing, control Johnsongrass and shattercane plants not controlled by the herbicide application prior to flowering of the grain sorghum. In addition, manage both weeds in road ditches and along fence rows, so flowering does not coincide with the herbicide-tolerant sorghum.
3.    Control volunteer sorghum/off-types the following year prior to flowering.
4.    Consider using a desiccant at the end of the season to control any escapes and minimize weed-seed production.
5.    In trucking grain from herbicide tolerant sorghum from the field, consider tarping trucks to avoid spills along roadsides.