Tank Mix Tools for Higher Yields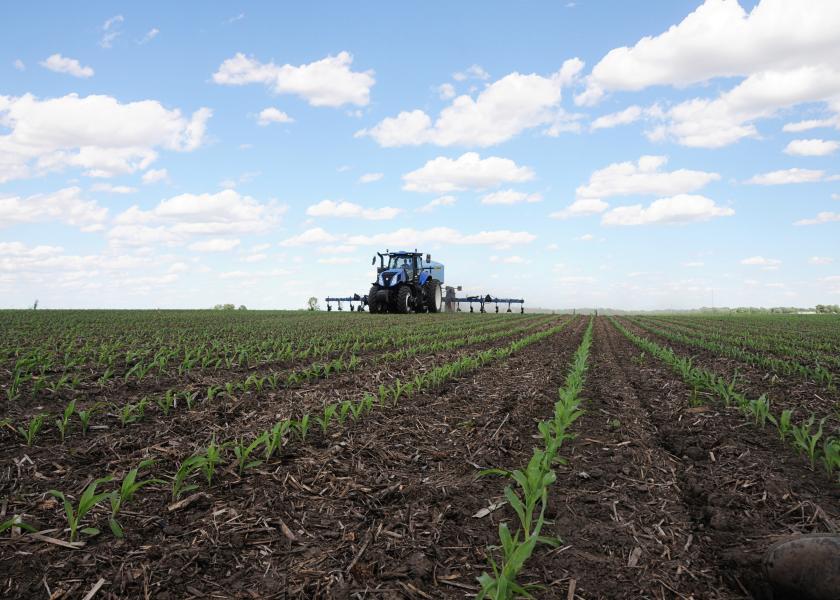 Don't let a liquid herbicide or in-furrow fertilizer application go by without considering tank mixes.
Foliar Feed
Look for a product to feed your crops during the season that includes an ethylene inhibitor. This is a natural enzyme released by plants during stress. Adding ethylene along with a foliar feed helps root growth and will keep the plant healthier during times of stress.
"It's like getting a cortisone shot in the knee and then a shot of Red Bull for energy," says Erich Eller, president of Forefront Ag Solutions. "The cortisone did not fix the knee it just told the brain there's no pain and to keep working, while then giving the body some energy to keep going." 
Eller says the cost is around $12 per acre.
10-34-0 + Zinc
Banded starter fertilizer isn't anything new, but Dan Moser, a crop consultant with Centrol Ag Consulting, says his growers won't make a pass without adding zinc. 
"Most of my guys are running 3 to 5 gallons of 10-34-0 and a quart of zinc, which is our baseline mix," he says. 
Moser says the cost is $4 to $5 per quart per acre. 
Residue Recycler
Biologicals can help break down corn stalk residue and release those nutrients back into the soil. These products work on cellulose and lignin, which improves standability. 
"We are needing to spread less commercial fertilizer," Eller says. "In no-till, seed trench cutters are keeping
better depth, and that creates a more uniform stand." 
Eller says the cost is $10.50 per acre on corn stalks.