StartUp Electrocutes Weeds For Non-Chemical Control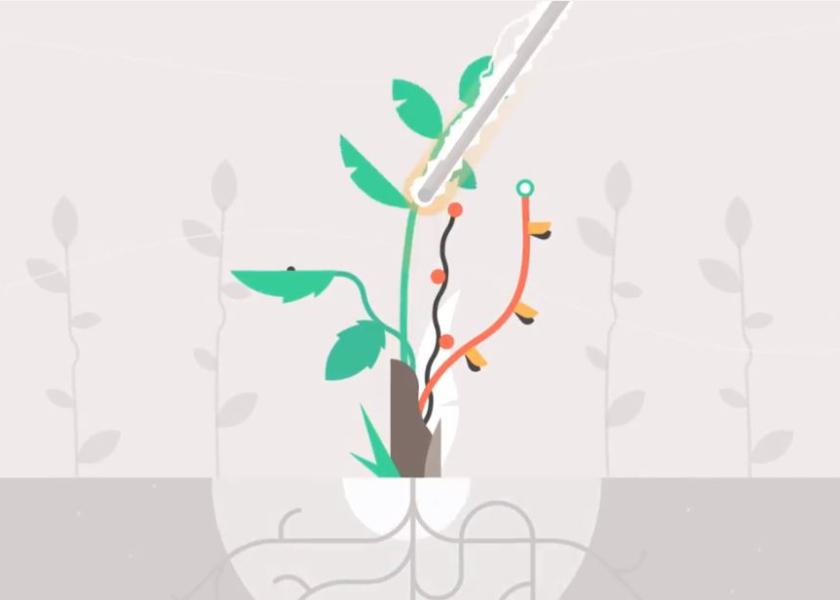 British agtech startup RootWave is looking to provide a new way to control weed pressures—without the use of any chemicals. The technology electrocutes weeds boiling them inside out from the root up.
As RootWave CEO Andy Diprose explains, this approach is in direct response to the growing restrictions for pesticide use in the European Union.
"With countries such as France and Germany looking to phase out Roundup, and 66% of pesticides having been banned in the last 15 years, this technology is looking to be a solution," Diprose says.
RootWave began to pursue the technology for agricultural application after successfully launching a professional hand-weeder for parks and gardens. In November 2016, the startup received a grant from the EU totaling 1.3 million Euros to create an automated agricultural solution.
"We're directly replacing mechanical hoes or chemicals sprays with a zap," he says.
The RootWave system takes power from the tractor PTO, runs it through an alternator and then their proprietary "black box." The output is then wired to an electrode, which delivers the electrical shock to the weed.
Right now the company is actively pursuing investment as well as machinery partners so they can integrate their technology into existing weeding platforms. They've already conducted multiple field trials with Steketee recently acquired by Lemken. The target weed height for the technology is 2" (or 5 cm.) And the company aims to have units globally available by 2020.
Watch a video of the technology below: