Soil Robots Root Out Data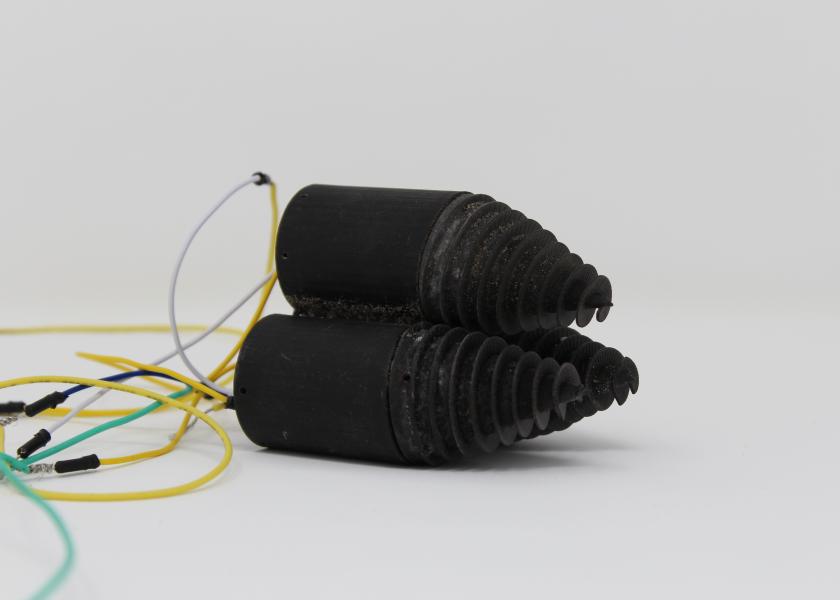 If you're like Taryn Bauerle, associate professor with the School of Integrative Plant Science Horticulture at Cornell University, you've spent time wondering what's going on in that space where the root meets the soil. Understanding this may help improve breeding efforts and soil management that improve yield.
To boldly plumb the depths of the soil, Bauerle and Robert Shepherd, associate professor with the Sibley School of Mechanical and Aerospace Engineering, are working to develop 1' to 2' wormlike robots. These soil-monitoring machines will drill into the soil and mimic the peristaltic, or wave-like, movements worms make when they tunnel through the soil.
"We know it will work because there are giant earthworms of the scale we're talking about that can move underground," Shepherd says.
One of the robot's tests will be to travel an entire row of maize and collect data on soil density, compactness, temperature and humidity. Combining the in-ground data with information about above-ground characteristics may also help predict factors such as grain yield and stress tolerance.
Shepherd's lab has provided initial prototypes and expects to have a digging robot that can measure humidity and temperature in under a year.
Listen as Chip Flory interviews the scientists on AgriTalk here: