Marrone Bio Innovations Introduces First Product for Corn and Soybeans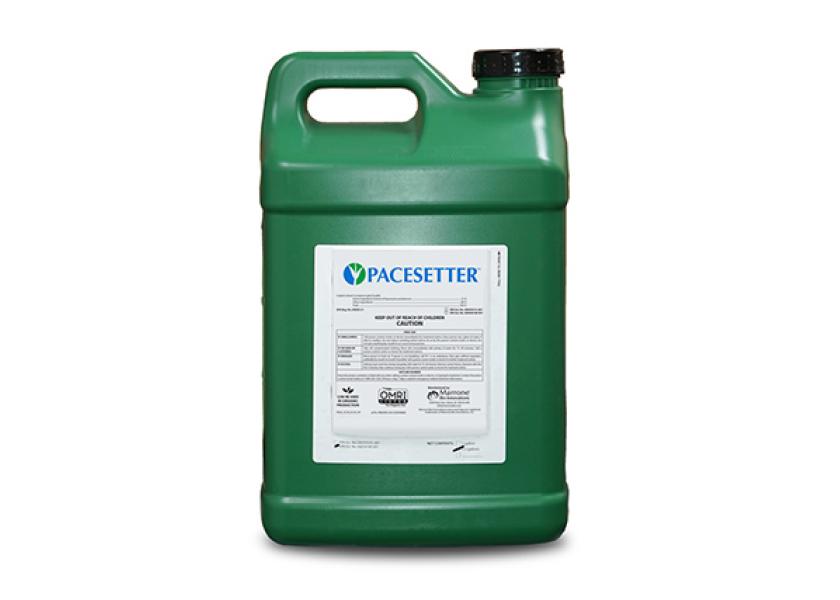 Designed to be applied as a foliar treatment with conventional fungicides, Marrone Bio Innovations introduces Pacesetter. Pacesetter is a bio-based product with the active ingredient of Reynoutria sachalinensis 12%.
Before this introduction for row crops, Marrone Bio focused its foliar plant health products on specialty crops. 
The company cites more than 90 Midwest field trials in 2020 showing Pacesetter plus fungicide out-yielding fungicide use alone. The average yield gains were 6.4 bu. in corn and 3.3. bu. in soybeans. 
The product is designed to increase leaf chlorophyll content and improve plant health. Observed results have included for corn, longer and wider ear leaf size, increased number of corn kernel rows, and longer and healthier corn kernels. Plant health benefits observed in soybeans included healthier plants and more pods per plant.
"Growers and distributors are very pleased with the results they saw from the Pacesetter field trials," Timothy Knight, senior director of North and Central American sales said in a product release. "Using Pacesetter to produce healthier, higher-yielding plants, is an excellent example of how a BioUnite approach – combining biologicals and traditional chemistry – can help growers achieve the highest return for their crop."
Pacesetter is  available for sale in the U.S. and is approved for use on corn, soybeans, cereal grain, cotton and more.