KSi Enters Bulk Fertilizer Software Market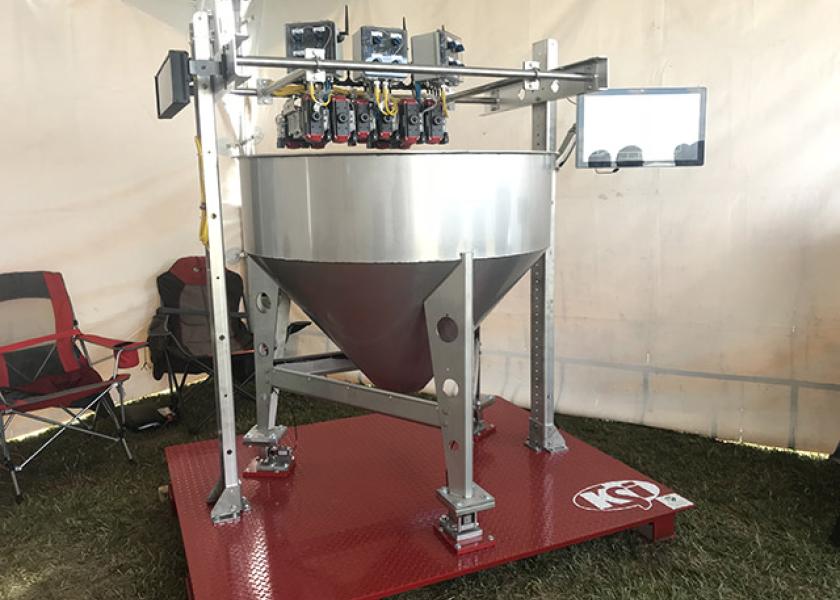 Launching from their experience in the seed treatment business, KSi introduces AutoBulk with applications in liquid fertilizer systems.
The KSi AutoBulk system specifically provides:
flexible, user-friendly software interface
accurate, high-capacity blending;
robust data collection and reporting tools
remote call support and service
KSi AutoBulk is exclusively available through FarmChem, a manufacturer of chemical handling equipment, inventory monitoring and bulk facility design.
KSi's marketing manager Rick Smith says an advantage to entering the fertilizer automation software market now as they can focus on the latest technology and supporting only current and future systems. The remote service features of KSi systems, including AutoBulk, have already shown great advances in time to get back online when there's an issue.
"We had 8,000 troubleshooting calls this spring, and the average time to resolve the issues was 11 minutes, largely due to remote access," Smith says. "And we can spend more time optimizing the system rather than just troubleshooting the issue of the moment."
The first KSi AutoBulk and FarmChem system was installed this past winter in Iowa. Here's video of that system: