Inzen-Tolerant Trait in Grain Sorghum Introduced For 2021 Season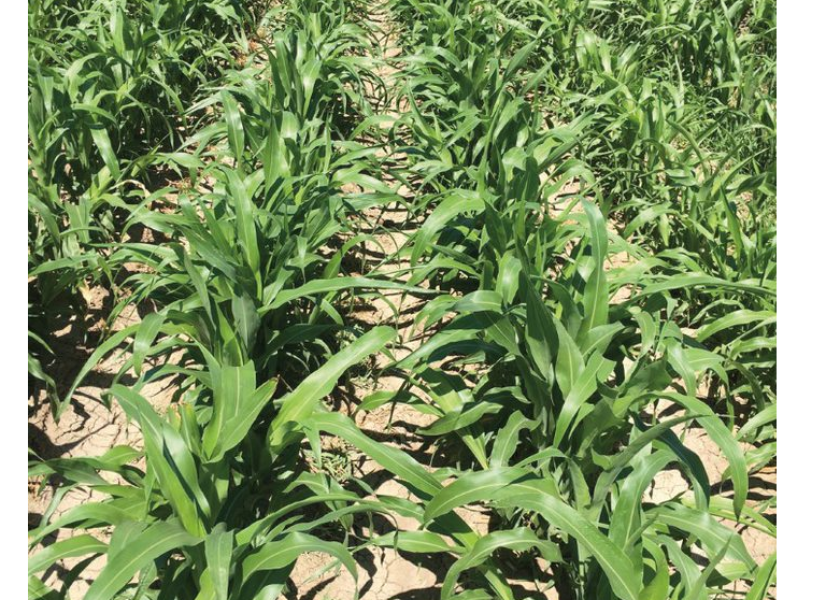 Grass weeds that emerge with a sorghum crop or soon thereafter are notoriously difficult for farmers to control. Corteva Agriscience will start addressing that ongoing problem this season with four Pioneer brand sorghum seed varieties containing the new, non-transgenic Inzen trait. The trait allows for postemergence applications of nicosulfuron, an ALS-based grass herbicide the company is branding as Zest WDG.
"Grass weeds have oftentimes prevented farmers from planting sorghum in a particular field, so this technology really opens up some options – it gives them choices they didn't have previously," says LeAnn Larson, Pioneer sorghum marketing manager.
Zest WDG controls annual grasses including foxtail, barnyardgrass and panicum, as well as volunteer wheat and volunteer sorghum, with in-season applications. The product use rate is 1.8 ounces per acre, and it can be used in two postemergence applications in Inzen-based grain sorghum facing pressure from grassy weeds ranging in size up to 20".
The company is doing a limited launch of the Inzen technology in 2021, focusing on key sorghum production fields in the High Plains region. Larson says Corteva is implementing best management practices to help farmers steward the ALS technology.
"We're working with growers in the north part of Texas and all the way up through Kansas, Oklahoma and Colorado," Larson says. "We want as many farmers as possible to be able to see the technology and how it performs in the field."
Corteva Agriscience will make a full-scale commercial launch of the Inzen technology platform in 2022.
She adds that the system leverages the innovative research and development practices refined by Pioneer over the years in partnership with the crop-protection expertise of Corteva Agriscience. "We've been able to see this technology perform in multiple years and in multiple locations, so it gives us a great deal of confidence that it will perform well for farmers," she says. "We set a high bar and have the most elite germplasm in the industry; it dominates the sorghum yield contest every year."
Development of the Inzen sorghum technology was the result of a multi-year partnership between Kansas State University and Corteva/Pioneer with support from the Kansas Grain Sorghum Commission, the United Sorghum Checkoff Program and the National Sorghum Producers.