Help Crops Fix Nitrogen, Save 25 to 50 Pounds Annually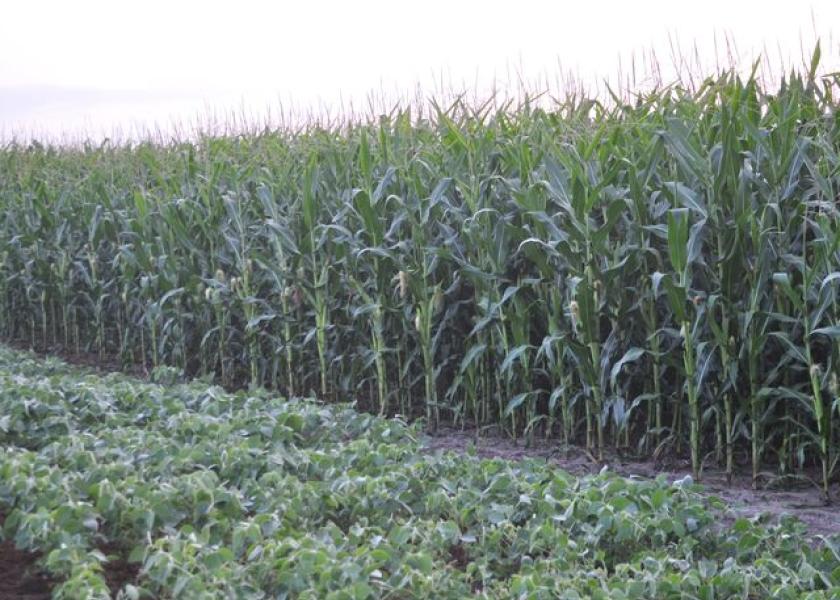 The nitrogen-fixing power of soybeans is a dream for corn and other crops – but what if you could harness that power through microbes? Sound Agriculture, a California-based ag startup, is introducing its flagship product SOURCE that claims to do just that.
SOURCE is a microbiome activator – not a microbe itself – that 'unlocks' nitrogen and phosphorus to increase nutrient use efficiency. It stimulates the soil's natural microbes that fix nitrogen and solubilize phosphorus to increase nutrient uptake by the plant.
Sound Agriculture provided the following use recommendations based on field testing:
Farmers who are efficient using nitrogen (little to no excess) can increase corn yields an average of 7.5 bu. per acre with an 83% win rate.
Less efficient nitrogen users can use SOURCE to replace 25 to 50 pounds of nitrogen per acre while maintaining current yield levels.
"It's a foliar-applied microbiome activator with a low use rate, and a very compatible      formulation that you can put in the sprayer when making a herbicide or fungicide pass," says Jeff Divan, Thompson, Iowa farmer and senior manager of sales agronomy at Sound Agriculture. "The use rate is seven-tenths of an ounce per acre. So, a gallon will go a long way."
The product is shelf stable because it stimulates the microbes but isn't a microbe itself, creating more consistent results. The product was first used in 2020 and the company expects to cover more acres this season.
"We are using chemistry that enhances the natural abilities within the plant to improve yields and environmental outcomes without adding complexity for the grower," said Adam Litle, CEO of Sound Agriculture in a recent news release. "We sold out last year."