'Groundbreaking' Wheat Scab Control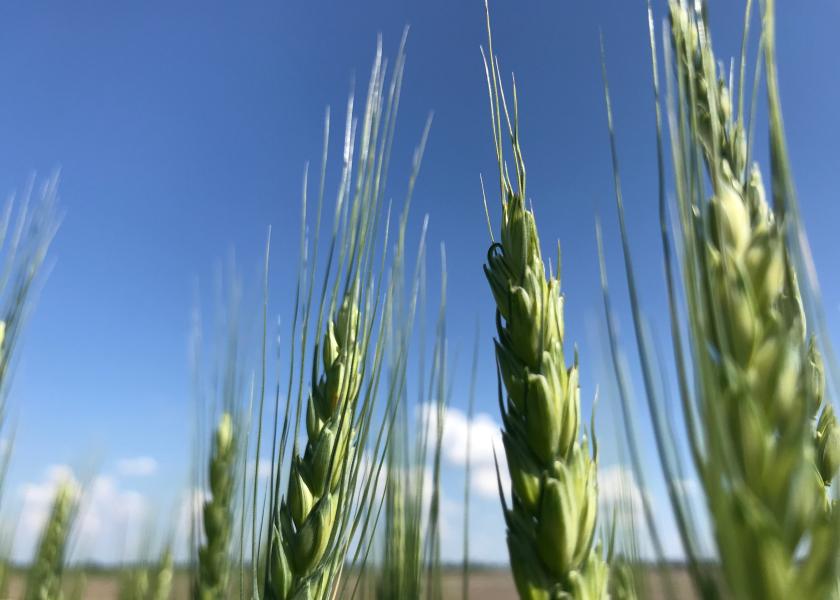 Syngenta's latest fungicide recently gained approval from EPA. Miravis, which includes five products for various crops, is a caboxamide fungicide (SDHI mode of action) active ingredient called Adepidyn.
The company will start marketing the product in late 2018. It can be used in corn, soybeans, wheat, peanuts, grapes, vegetables and potatoes.
"With Adepidyn fungicide we have applied our expertise in fungicide development to combine the best features of previous products into a single active ingredient, delivering a more complete combination of power, spectrum and stamina," says Steve Eury, fungicide product marketing lead for Syngenta.
Miravis contains five product brands that serve different markets:
Miravis Ace- controls Fusarium head scab in wheat
Miravis Top- controls soybean frogeye leaf spot, target pot and Septoria brown spot
Miravis Neo- in corn controls GLS, Norther corn leaf blight, common and southern rust and in soybeans, frogeye leaf spot and Septoria leaf spot
Miravis- controls early and late leaf spot a in peanuts
Miravis Prime- for specialty and vegetable crops to control diseases such as Botrytis in grapes, early bight in potatoes and gummy stem blight in vegetables
In sum, Syngenta says the new product line will provide powerful activity against leaf spots and powdery mildew, provide efficacy against difficult-to-control diseases in high value crops and provide "groundbreaking" control of head scab in wheat.