Frenchman Valley Cooperative Launches Inputs Business With VantagePoint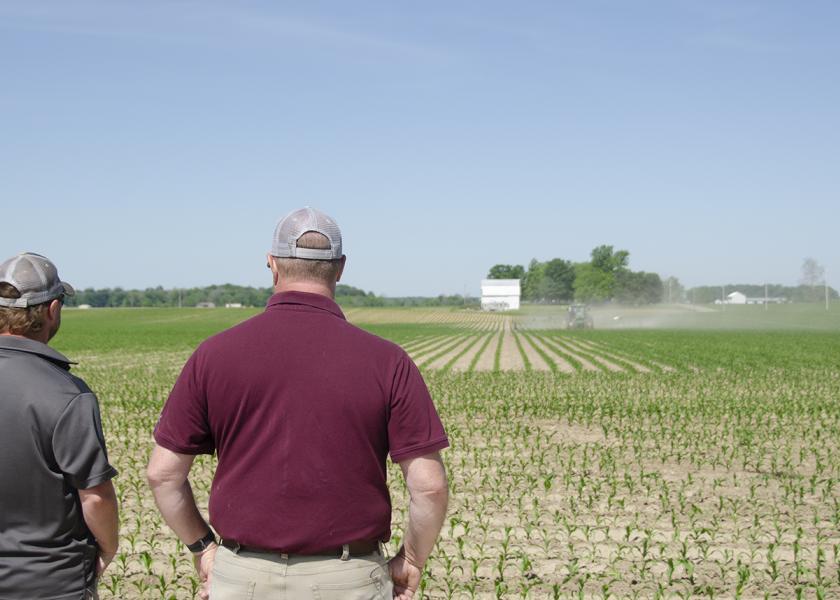 With a new strategic partnership, Frenchman Valley Farmers Cooperative (FVC) is launching a line of crop inputs with VantagePoint. 
The branded products include WatchTower ST seed treatments, StandKing plant growth regulator, OutPost drift control, water conditioners, surfactants, and RoyalGreen micronutrients nutritionals, which are all now available for sale through FVC's advisors. 
"Through the VantagePoint brand, FVC will be positioned to provide customers with the most agronomically-sound chemistry at a cost point that lowers their cost without compromising performance," said John Bender, Frenchman Valley CEO in a news release. "FVC will be better able to provide the necessary crop enhancement products and further grow our relationships with our customers."
Ben Sauder FVC Vice President of Agronomy said the new products are well suited for the geography and agronomic challenges in FVC's area of Nebraska, Colorado, Wyoming and Kansas. 
"We have devoted years and countless resources into providing our growers with the most logical solutions to our tough problems," Sauder said. "We have a very thorough evaluation process that we run all chemicals and enhancement products through before we sell them. If something does not work. We want to find that out in our evaluations, not on one of our customer's acres."
With the launch of these branded products, the cooperative aims to continue to grow its business. 
"These branded-label products will be produced specifically for us and will fit well into our long-term strategy of serving members/customers all across our four-state service area," said Jim Haarberg, Chairman of the FVC Board of Directors. 
This launch is in partnership with Meristem Crop Performance.