EFC Systems Announces Leadership Expansion, New Integration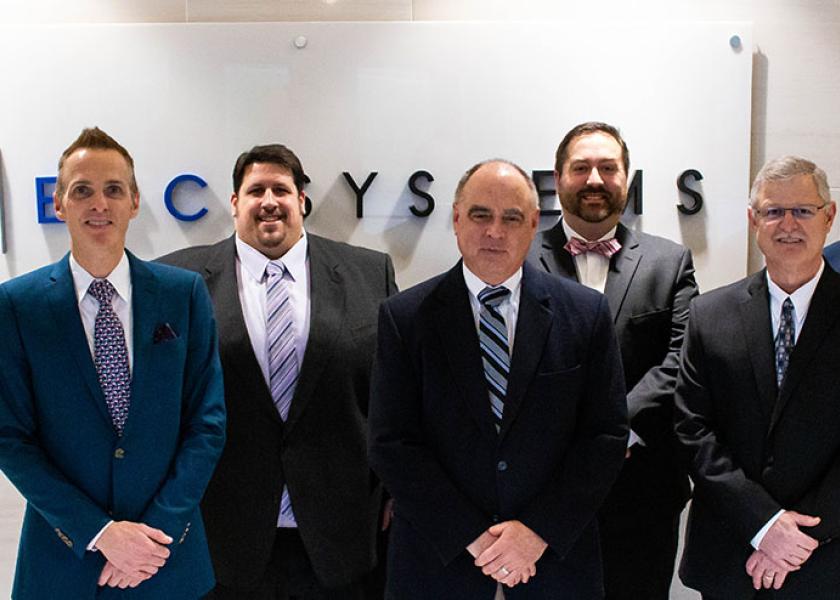 After its purchase of AgSolver in October of 2017, now EFC Systems Inc., is launching the third generation of planning functionality—integrating the AgSolver engine with the FieldAlytics platform.
The new capability will be showcased at the EFC Systems conference, Driving Decisions 2019 in Kansas City on February 19 and 20.
"Our objective with this latest generation planning framework is to provide decision makers with the platform they need to better allocate their financial resources and create improved business performance," said Dave Muth, Co-Founder of AgSolver and VP of Agronomic Planning and Sustainability at EFC Systems in a press release. "Through this latest release, we've built a planning toolkit that enables us to digitally allocate our limited financial resources across and within our fields before we have to actually start writing checks."
The third generation integration is providing a detailed look for return on investment for agronomic decisions throughout the season. The goal of the product is to enable service providers a tool to work with growers to best manage every input dollar.
"This new planning functionality will give a prospective view for the future. Growers will now be able to take an actionable next step, based on financial analysis, to inform a better agronomic decision," Ernie Chappell, Founder and President of EFC Systems said in a press release. "The new planning tools represent a key focus from EFC Systems to equip our retail and service provider customers to improve their grower clients' profitability."

Additionally, EFC Systems has announced Joe Neumann has been added to the leadership team as the vice president of sales and marketing.
Neumann was previously with Winfield-United for six years, and he also worked at DuPont / Pioneer as the Director of International Marketing and Sales Operations, as well as the Central Business Unit Sales Manager.
Five promotions were also announced:
• Greg Baldwin is now Senior Vice President, ERP Product Management.
• Alan Brady is now Senior Vice President, ERP Client Services (which includes Implementations, Support and Infrastructure).
• Carl Kinghorn is now Senior Vice President, Software Development.
• Ben Sloan is now Vice President, Field Data Solutions – Product Management
• Kyle Owen is now Vice President, Field Data Solutions - Client Services