Biological Benefits Propel Bio Pass As Product of the Year Runner Up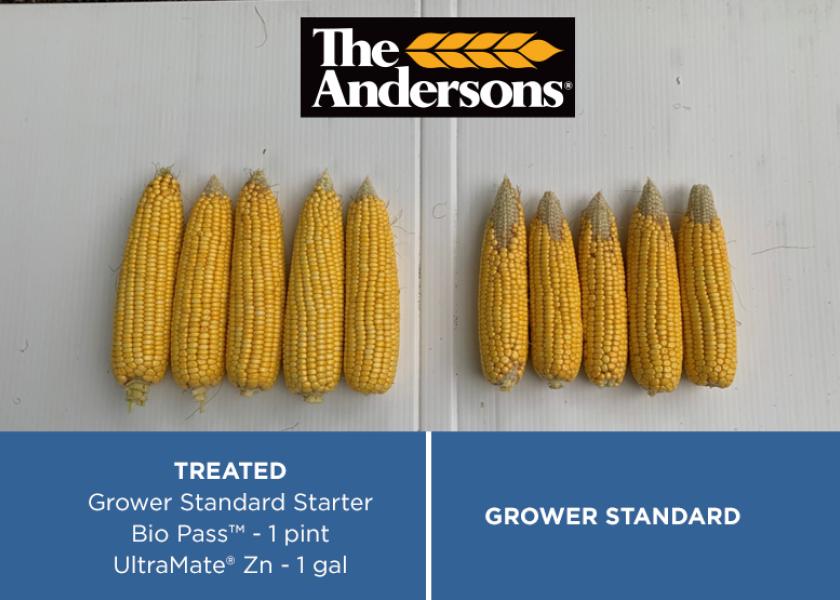 Delivering a robust microbial package as an additive in the starter solution is the goal of Bio Pass from The Andersons. Its unique two-year shelf-life as well as the benefits delivered by the proprietary blend impressed The Scoop readers who voted it the 2020 New Product of the Year Runner Up. 
The Bio Pass product has been in development for more than three years, with a key focus in 2020 to expand its use on production acres across Indiana, Ohio, Nebraska and Michigan. 
The company says it disperses equally throughout fertilizer solutions for uniform application. 
"Its stability helps set Bio Pass apart from other products in this space that require it to be applied within 24 hours to seven days," says Dave Dyson, agronomist with The Andersons. "We are able to sell this product in a fertilizer blend, and it helps to not dilute the analysis. The microbes in the product do not start multiplying until they are in the ground and exposed to soil moisture. After that, populations double every 45 minutes depending on soil temperature." 
Bio Pass includes eight microbes that work synergistically with liquid starter for corn and wheat crops, and Bio Pass LG is designed for legume crops. Bio Pass works with the soil to enhance early growth and increase the uptake of nitrogen, phosphorus, potassium, and other nutrients in the season, and its proprietary formulation-stabilizing technology allows for a shelf life of two years.
Dyson reports Bio Pass shows a positive yield advantage 87% of the time when applied with a carbon source. And the company recommends in-furrow use, but it has also seen good results in a 2x2 starter placement. 
"Biologicals are important to build root mass, stalk girth and soil health, but that doesn't necessarily pay the bills," Dyson says. "What we are seeing is improved mineralization, and Bio Pass helps the plant access a lot more nutrients in the soil that would otherwise be tied up and unavailable." 
Dyson sees Bio Pass as being able to open up a lot more conversations about what is possible with biological products. 
"This product isn't a fertilizer, but it's in the fertilizer and the biological components are doing the heavy lifting—they are mineralizing the soil and converting unusable nutrients into accessible nutrients," he says.