BASF Launches Soybeans With 3 Herbicide Traits, Farmers Can Only Use 2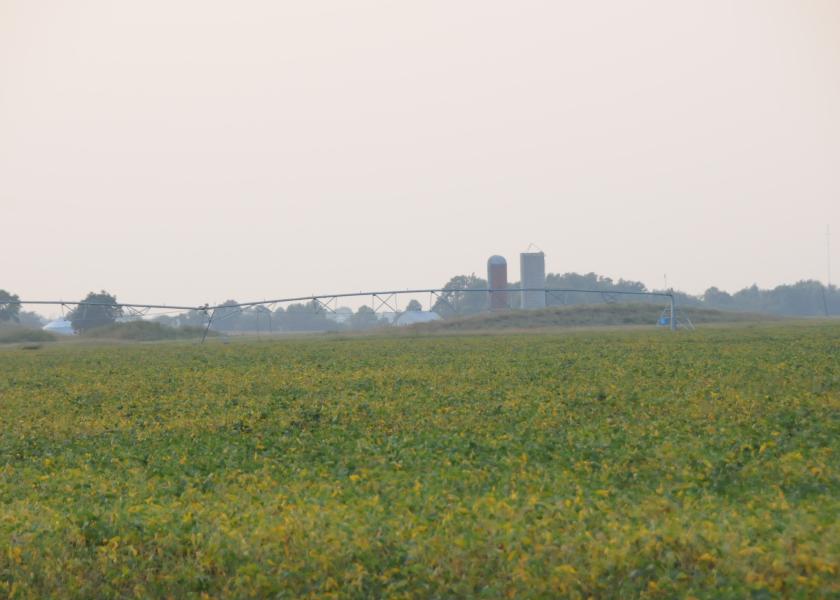 BASF brands and licensees alike will sell LibertyLink GT27 soybeans this year. The new varieties include tolerance to glyphosate, glufosinate and isoxaflutole (an HPPD inhibitor)—though the latter is not approved for over-the-top use in soybeans.
"This is a brand-new technology and will be the first traits in commercial soybeans that would enable three different unique herbicides to be applied," says Monty Malone, BASF soybean agronomy leader. "We are still waiting for approval for the HPPD inhibitors component of that triple. But the good news is that we will for the first time be able to spray glyphosate, Roundup, and glufosinate, Liberty, on the same field at the same time."
This option gives farmers more choices when it comes to weed control and allows them to switch broad-spectrum modes of action in a single season, or multiple seasons. Credenz, BASF's branded soybeans, will include maturities from zero through four, and intends to continue adding maturities in coming years.
The company is stressing the importance of following the label with this trait package and reminds farmers HPPDs are not approved for over-the-top use. In addition, the soybeans aren't tolerant to all HPPD herbicides (just isoxaflutole) and, when approved, will only be used in pre-emergent applications.
"It's a little different of a scenario than what we've seen in the past," Malone says. "With every unit sold there [will be] warning and encouragement [to] follow the label. In some parts of the U.S. that chemistry [isoxaflutole] isn't approved, so it's one growers are conditioned to using the advisement of the label."
He says the company is taking steps to educate farmers on proper herbicide use in light of isoxaflutole's lack of approval. The company doesn't want to see illegal use, but says risk is lower because this is a completely different kind of herbicide than ones that have lead to off-target damage in recent years.
"There's risk of injury [to the field its sprayed on]," Malone says. "And there are no old or generic products that would substitute this very specific chemistry."