GSI Fertilizer Plow Adds Efficiency To Handle Incoming Fertilizer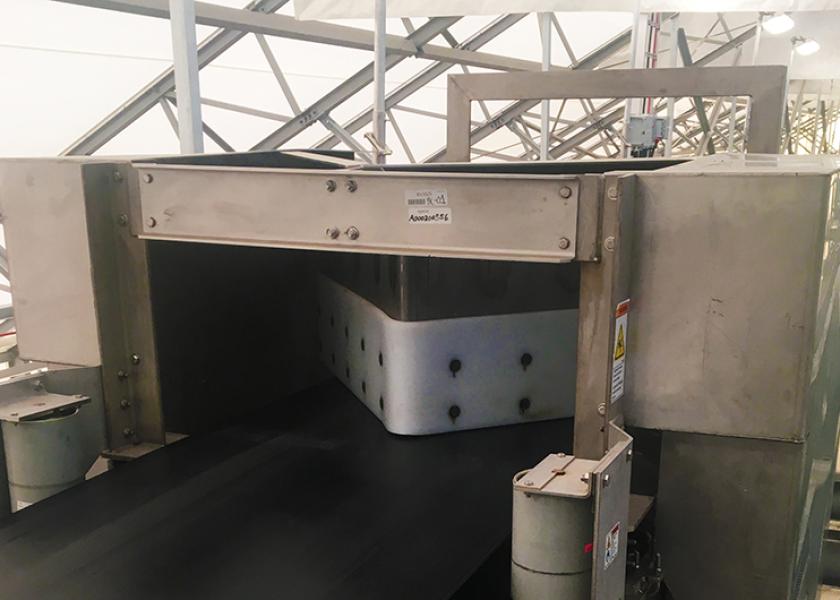 GSI introduces a new InterSystems fertilizer plow conveyor, which the company says is 20 to 30% more efficient than a drag conveyor. The wedge-shaped fertilizer plow maintains even pile peak for sorting incoming fertilizer products, which eliminates the voids in product pile that can occur between gates.
At North Central Grain Cooperative in Bisbee, North Dakota, Joe Kremer, agronomy division manager, oversaw the installation of one of these units in their existing facility. He says the facility's plow operates at 950 tons per hour, compared to 200 tons with the plant's previous drag conveyor.
For businesses scoping out a new construction project, Nate Reznechek, crop nutrient equipment sales director for GSI, says a benefit to the fertilizer plow design is that it requires a smaller building head-house, offering a cost savings in the overall construction.
GSI's InterSystems lineup of products ranges the full-site crop nutrients blending process, including truck, rail and barge receiving, ingredient storage, truck loading, conveyors for commodity flat storage, high-speed blending, and facility design and layout.  Learn more at http://fertilizer.intersystems.net/.