Breaking: Deal Reached on Farm Bill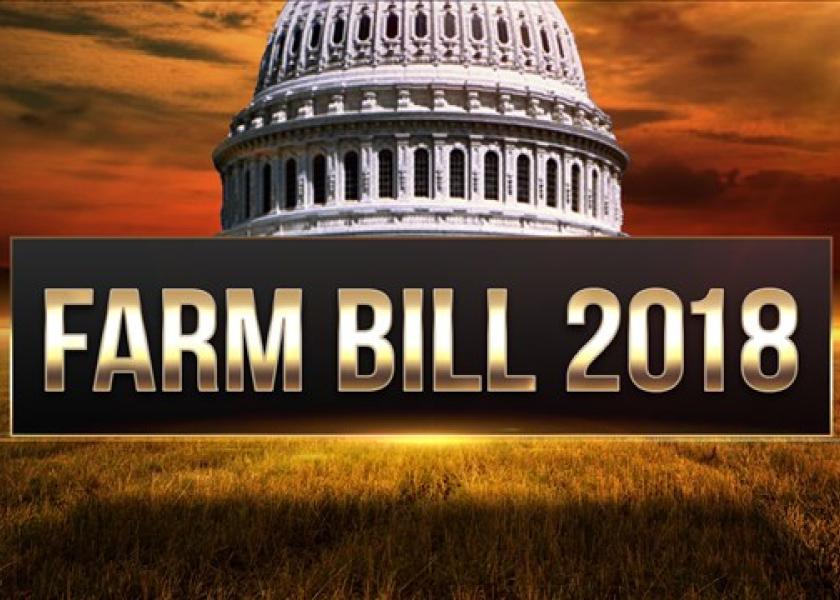 House and Senate negotiators have reached a deal on a 2018 farm bill. That agreement now awaits scoring from the Congressional Budget Office to make sure it meets fiscal constraints for farm bill funding.
"We're pleased to announce that we've reached an agreement in principle on the 2018 farm bill," said a joint statement from the four leaders of the House and Senate Agriculture Committees. "We are working to finalize legal and report language as well as CBO scores, but we still have more work to do. We are committed to delivering a new farm bill to America as quickly as possible."
The statement was attributed to House and Senate Agriculture Committee Chairmen Mike Conaway (R-Texas) and Pat Roberts (R- Kan.) and Ranking Members Collin Peterson (D-Minn.) and Debbie Stabenow (D-Mich.)
According to Pro Farmer Washington Analyst Jim Wiesemeyer, the report from the Farm Bill Conference Committee could be released as soon as Friday or early next week, depending on how long it takes for CBO to complete its analysis.
Wiesemeyer said the agreement will likely allow for annual election between improved Price Loss Coverage (PLC) and Agricultural Risk Coverage (ARC) safety net programs. Those programs are likely to see updated yield parameters.
Roberts told reporters on Wednesday that the farm bill will likely be held as a standalone bill rather than being wrapped into an omnibus spending package that must be passed by Dec. 7 to keep the government operating.
The latest hold-up on the farm bill conference had been disagreement over forest management provisions brought up in the wake of recent, devastating California wildfires.
"Congressional leadership apparently settled the matter by punting most of the forestry title as a separate bill, a maneuver used in the past," Wiesemeyer said. "Some minor forestry items could still be included in the coming farm bill conference report."
Watch AgWeb.com for continuing coverage of this breaking story.