Ag Lenders Pessimistic About Farmer Profits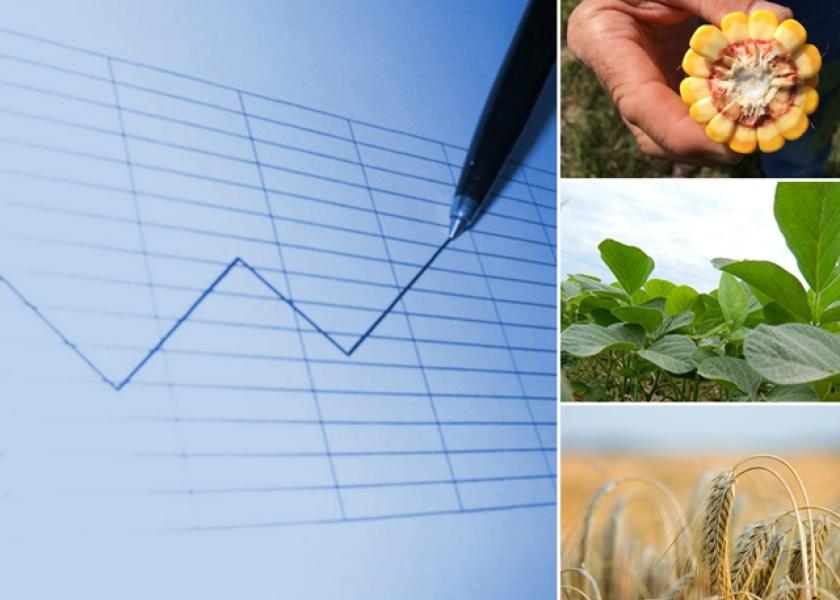 Farmers are feeling the pressure from the anemic agricultural economy. Nearly 90% of agricultural lenders report an overall decline in farm profitability this past year and 84% indicate higher levels of operating leverage as a result, according to a joint survey from the American Bankers Association and the Federal Agricultural Mortgage Corporation (Farmer Mac).
​
"Expectedly, profitability on the farm was down coming into 2017," says Jackson Takach, Farmer Mac economist. "Bankers and ag lenders are also pessimistic about the outcomes for 2017."
The survey—composed of responses from more than 350 agricultural lenders—revealed 60% of agricultural borrowers are profitable. Yet only 54% of their total ag borrowers are expected to remain profitable through 2017.
All of the reporting regions expect poor, persistent economic conditions for farmers, but the sentiment varies by location. Lenders in the South and West report a majority of their customers were profitable in 2016. But in the Corn Belt lenders expect only 55% of their customers to be profitable through the end of the year.
The picture is more bleak in the Plains, where lenders expect only 45% of total ag borrowers to remain profitable through 2017. Big drivers influencing those views include the poor weather conditions farmers in the region have experienced in the past few years, as well as low crop-insurance use, the report notes.
Grain, cattle and dairy sectors have been hit hardest, Takach says, as market prices remain near cyclical lows. Lenders working with producers of poultry, vegetables, fruits and nuts are more optimistic about the year ahead.
Flat Farmland Values
Past surveys generally have shown a downward trend for farmland values. In this report, about half of respondents (54%) expect land values to decline between 0% and 10% in the next year, while 25% of lenders expect a decline of more than 10% in
the coming year.
Although many indicators point to the possibility of dramatic drops in farmland values—including increasing interest rates, low farmer profitability and farmers exiting the profession—that's not reality, Takach explains.
"What you see is land values staying stable this year," he says. "One of the saviors for farmland values in 2017 is the amount of land for sale. Not a lot of people are selling, so that helps keep a stable price-support level for farmland values."
Lenders rated which economic drivers they think are influencing land values and cash rents most. The top two factors are grain and livestock prices.
Most lenders expect additional deterioration because they think some land values and cash rents are overvalued. The average lender reports significant volumes of average-quality land (44%) and cash rents (33%) are above fair-market value in their area. Land values are perceived as more widely above market values than cash rents, potentially a result of recent rental negotiations.  Takach expects cash-rental rates to continue to decline as farmers and landlords negotiate future agreements.
"At the end of the day, rental rates are a function of how much money can be earned on the property," he says. "If the profitability of a farm can't support a rental rate, that levee will break eventually. Non-operating landlords don't want that levee to break. There is a lot of negotiating that will happen, if it hasn't already."
The survey polled loan officers, managers and executives at lending institutions ranging in size from less than $50 million in assets to more than $5 billion.
Want more farmland news? Subscribe to LandOwner Newsletter, a must-have resource for both farmers and landlords.