6 Stories That Will Make You Smile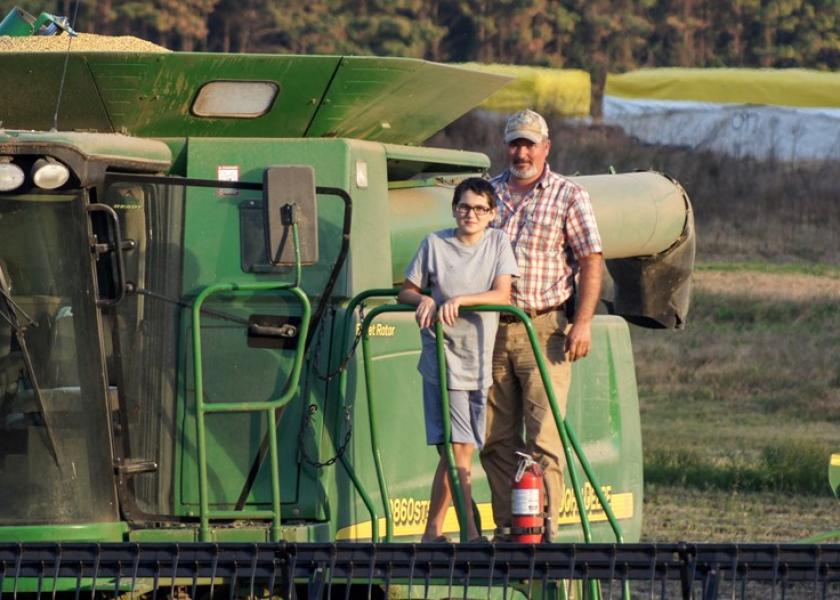 Thanksgiving is a time for family, a time to be grateful for what you've been given. Throughout the past year our editors have heard dozens of touching stories about life, family and achieving dreams. Here's a handful that just might bring a smile to your face.
American Countryside: First Fruits Farm
Jason Brown was one of the best players at his position in the NFL. He was a lineman for four years with the Baltimore Ravens and three years with the St. Louis Rams from 2005 to 2011. During that time he started more than 100 games between the two teams. In 2009, he signed a five-year contract for $37.5 million—a deal that made him the highest paid center in the NFL.

But at the height of his career, he decided to change professions, not because of an injury but a desire to help others. Brown says it's difficult for some people to understand. "It was really a higher calling. God made a farmer out of Jason Brown," he says. Learn what he did next here.
Hope and History for Small Farming Town
A spirited group of growers is drawing a line in the dirt for town, county and history, and preparing a path toward economic revival.
Stepping out far beyond the bounds of personal farmland, Martin Henry, Dino Miller and Jason Smith have cast off complacency and are pushing for change. Through the creation of the fledgling Dumas Farmers and Businessmen Club (DFBC), the Desha County producers are driving toward economic renewal through community action and concrete goals. The trio is adamant: Promotion of agriculture is economic salvation. Read their full story here.
Firefighter to Farmer: A Childhood Dream Turned Reality
Russell Hedrick didn't grow up on a farm. His grandfather had 20 acres of pastureland and a few cows, but from a young age he was intrigued by agriculture and dreamt of being a farmer.
When it came time to graduate from high school, Hedrick considered being a police officer, but because you have to wait until you're 21-years-old, he decided to go to the fire academy. He started a career as a firefighter but the desire to be a farmer still burned in his heart. In 2012 he had the opportunity to farm 30 acres. Since that time, he has slowly grown his operation to just over 900 acres and a few years ago he traded in his firefighting helmet for full time farming. Listen to him tell his story here.
Pullin' Pink: After Beating Cancer, One Woman Spreads Hope
At 3 p.m. on a cold January Friday, Melisa Plotner-Moore received a call with news she never wanted to hear: the biopsy was positive. She was diagnosed with non-hormonal breast cancer. Plotner-Moore went through a month of radiation treatments. She says growing up on a farm helped her to get up every morning and do what it took to survive.
"Growing up on the farm whether you got bucked off a horse or kicked by a cow, you just learn to keep going," she adds. Her can-do attitude, and admittedly competitive nature, also meant she didn't let cancer get in the way of another passion: tractor pulling. Read her story here.
Farm Boy's Big Start: Five Acres And A Grin
Teach a boy to farm and he feeds others for a lifetime. As a young farmer learns the ropes, small steps cut the path toward continuation of a family legacy.
When 12-year-old Evan Kirkpatrick climbed into the box and cut his first five acres of soybeans in 2017, the harvest represented a big link in a chain connecting past and present. What is the right age for a farm kid to really learn the trade? Every farming family is unique and every child has a different maturity level, but for Evan, 12 years is prime time. Read his story.
American Countryside: Flip This Town
Most small towns in America are plagued with empty storefronts and a loss of historical significance. Ron Drake is one of the few bringing new life into these towns.

Nearly 20 years ago, equipped with experience in home restoration and drywall, Drake moved from California to Siloam Springs, Ark. He began buying area homes, updating them and then reselling. Drake's success in restoring homes led to an interest in doing the same for old buildings in the downtown area. Listen to how Drake changed this Arkansas town for the better here.