4-H and Google Team Up to Bring Tech to America's Youth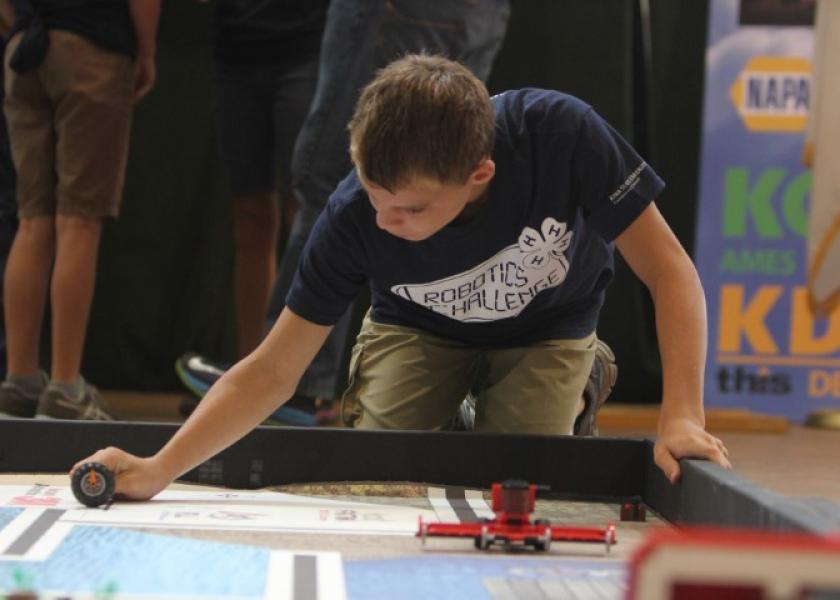 4-H and Google have announced a new program to bring computer education and problem solving skills to more than 100,000 members across the country. Announced today at the Illinois State Fair, the initiative will bring new computers, curriculum and training to chapters in 22 states.
"With this support from Google, 4-H will be equipping our 4-H community educators with new funding, curriculum, training and devices," says Jennifer Sirangelo, president and CEO of the National 4-H Council. She explains the program will help young people develop skills that can help them in their future careers. "The career pathway is something we're really excited about. It really translates that abstract concept into more relatable, practical experiences that help young people explore computer science from a beginning interest to considering studying computer science to choosing computer science for a career."
Charlotte Smith of Google, explains the tech behemoth is committed to bringing technology literacy and education to parts of the country that might not be as connected, and this program offers them an organization that is connected to more than 6 million young people across America.
"We've long been committed to CS [computer science] education programs. The grant in this program has been over a year in the making," says Charlotte Smith at Google. "When we were first approached about the opportunity, we were over the moon about it."
Smith says Google.org, the philanthropic arm of the search giant, has given more than $110 million toward the goal of closing learning gaps through the use of technology and innovation.
"When we were approached by 4-H," she explains, "we just said, 'this is perfect. It's a match made in heaven.'"
In addition to the $1.5 million grant, Google will also provide educators, mentorship and what they are calling "Virtual Reality field trips," to bring students face to face with new technology as they prepare for the jobs of tomorrow.
Sirangelo says partnering Google experts with 4-H leaders is an exciting prospect. "With all of our programs in 4-H, it's always an effort that is teen-led and involves peer-to-peer mentoring, and that will be true in this initiative as well."
She cites the growing gap between technology jobs and qualified candidates as a reason why this program is so important.
"The Bureau of Labor and Statistics projects that there will be 1.4 million computer science-related jobs available here in the U.S. in three years, and we'll have only 400 thousand people ready to apply for those jobs," Sirangelo says. "So together 4-H and Google can make a difference."
While the program is being offered to chapters in 22 states this year, 4-H is hopeful it will expand the program in the future.
Access to technology and high-speed internet in rural parts of America have been a challenge to economic development and growth. Additionally, "brain drain"—the movement of young people to urban centers in search of better jobs and opportunities— has pulled some of the best and brightest young people out of small towns and rural communities. Smith says the collaboration between 4-H and Google could combat the flight of innovative young people by giving them an opportunity to thrive where they are.
"We feel like this is an opportunity, with Google's help, to build the capacity of communities, and of young people, to innovate wherever they are," Sirangelo says. "The goal of this initiative is access for all kids to computer science pathways, no matter where they live, that they can solve real-world problems in their communities, that meet their community's needs."
The program officially begins today in Alabama, California, Delaware, Hawaii, Illinois, Indiana, Maine, Maryland, Massachusetts, Minnesota, Missouri, Nebraska, New York, North Dakota, Oklahoma, Oregon, Pennsylvania, South Carolina, Tennessee, Utah, Virginia and West Virginia.