Bayer Gains Conditional Approval of Monsanto Acquisition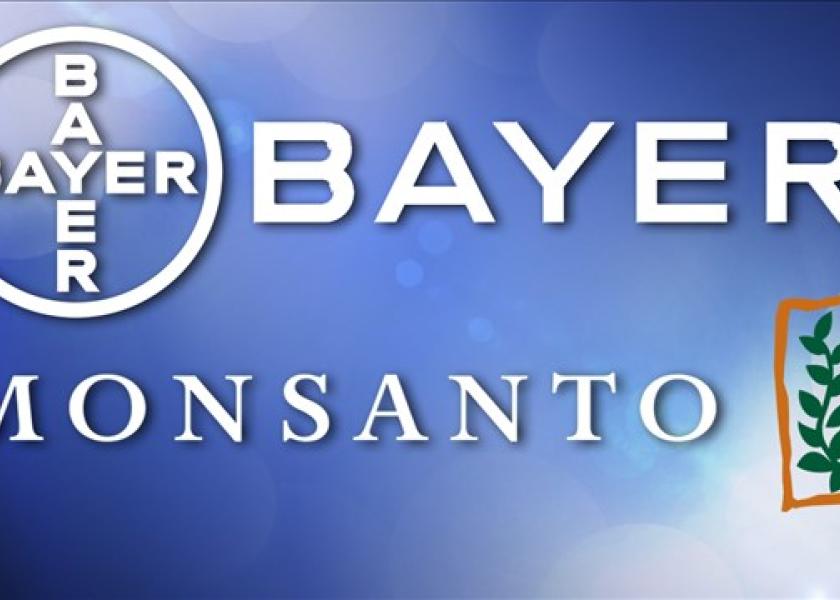 Tuesday the Antitrust Division of the Department of Justice (DOJ) granted conditional approval for Bayer's acquisition of Monsanto. The $66 billion dollar deal was also recently approved in India.
"Receipt of the DOJ's approval brings us close to our goal of creating a leading company in agriculture," says Werner Baumann, Bayer CEO. This approval marks one of the last necessary for closing the transaction and the company says it expects any remaining approvals to come through quickly.
Upon closure of the deal, Bayer will be the sole shareholder of Monsanto. The companies will operate independently until they complete necessary divestments—many of which are sold to German competitor, BASF. Bayer says divestments will be completed in approximately two months.
The company said in a statement earlier this year it expects to close the deal by the end of the second quarter—just one month from today. Required divestments include: LibertyLink and associated herbicides, Bayer's field crop business, Bayer's vegetable seeds business, Bayer's ag tech platforms—to name a few. Total divestures are valued at $9 billion, marking the largest divesture of any merger, according to Bloomberg.